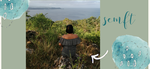 Part of my everyday life is to count on what I have and appreciate them. I enumerate them all so that I know what to be thankful for.

In this article, I have a list of what I am thankful for today.

1. Jesus
I am grateful that I know Jesus in my life because He made and mold me to be a better person. I have learned on how to live my life through the examples that He set while He was here on Earth. I am thankful for Him for pouring me overflowing blessings and love even though sometimes, I feel that I am unworthy for all of it. He continues to love me even when I failed Him, even in my shortcomings He doesn't fail to let me feel that I am loved. Just the thought of Jesus alone gives me peace in my heart because I may face hardships, challenges, struggles and big problems in life, but I know that I can surpass it, for God is with me through all those times. And I am very thankful for that.
2. Life 
Life alone is a precious gift given by God, and I am so gratified that I had a chance to live a life here on Earth.  I thank God for adding days to my life every day. My life is not perfect, but it has a purpose.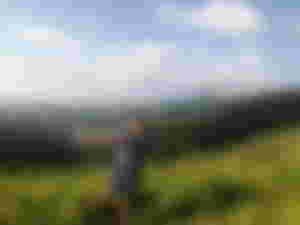 3. Family
I have an imperfectly perfect family, but I am very grateful for having them. They are my solid support system in everything that I do.

a. Parents
If I would be given a chance to choose a parent, I would still choose my mama and papa because honestly, I can't imagine myself being born to a different parent. They are a perfect set of parents for me. They have loved me unconditionally and disciplined me to be what I am today. Likewise, they have sacrificed a lot for me and my siblings. And with all of that, I am thankful.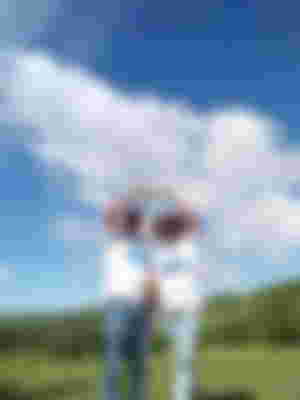 b. Siblings
I have 1 sister, she is a high school teacher and already married to an amazing man. Our youngest is a boy, he is on his 2nd year college taking up Electrical Engineering. I am thankful to have them as my siblings, we may argue at times but still the love we feel for each other outgrew all the differences that we have. My sister is my best friend, next to my mama (they are my girlfriends who know my every secret).
They have been a great help for me since I got pregnant until now that I have a baby, and I truly appreciate them.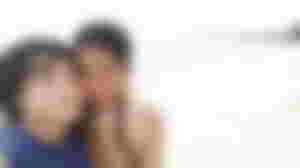 c. Husband
God has given me a partner, a best friend, a lover and a husband in one person, totally a complete package, and I am thankful for that. My husband cares for me now more than ever. I am grateful for all the love and support that he has given to me and our baby, and for all his sacrifices to our family.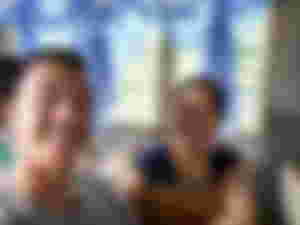 d. Baby
Motherhood is not for all, so I am very thankful that God has given me a chance to experience it. When my baby came to my life, almost all of my perspective have changed. My universe has just evolved within her. I hadn't slept on the nights of the first week after I delivered her, I would just glance at her face for hours, mesmerized by her beauty and the mere thought of losing her scares me!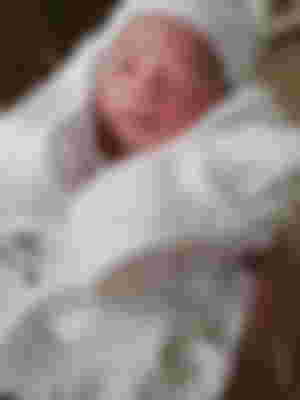 4. Friends
I have few friends because I am an introvert type of person (I have said this on my Get to Know Me a Little article). Few in numbers, but I consider them my true friends. They are a total opposite of me, they are extroverts and are too loud, but we all have a connection. They love me as much as I love them, and we respect each other's dissimilarities. We are busy with our work and chosen careers, but we always find time to bond once a month. I am grateful to have them as my friends, and we consider ourselves sisters at heart.

5. Church
I am an active Seventh Day Adventist member. I spent 7 hours tops at church every Saturday. I love doing God's ministry and I love being with our brethren. Not only that, but I am grateful to have rest every Sabbath and spend it with the congregation and with God.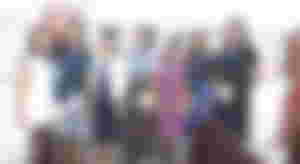 6. Bible
Reading the Bible has become a habit of mine since I am young, it is one way of communicating with God. I share my thoughts and plans in Him through my prayers and I listen to his thoughts for me through reading His word(the Bible). Through the Bible, I have known of God's plan for me. Furthermore, I know that He is giving me the gift of Salvation which is pretty exciting. So I am thankful for the Bible for being a medium of communication between me and God.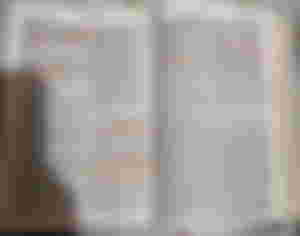 7. Work
I work for the Local Government Unit here on our small island municipality and I work for 5 days, from Monday to Friday 8am to 5pm with 1-hour lunch break. I am too blessed because I just get to work for the weekdays with complete benefits plus we don't need to report to work on a Holiday. I am just receiving an average salary but the joy of being a civil servant is beyond compare. Thinking that others are jobless, makes me appreciate my work more, hence I am so thankful that I have work amidst the pandemic.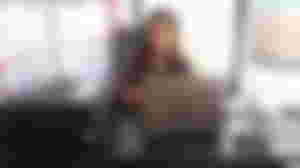 These is not a comprehensive list of things that I am thankful for but these are the basic ones. I hope that you enjoyed reading this.

There are lots of reason to be thankful for and life teaches us that every day.
Of course I would like to thank these wonderful people who sponsored and believes in me.. No words can express how thankful I am to all of you( my sponsors, readers, upvoters and commenters) and please know that I appreciate you all.
What about you, what are you thankful for?
semft 23:09 October 3, 2021