Staking Crypto – Amateur Investing #29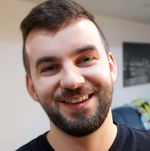 Time for another update on my investment portfolio and my passive income journey. In this episode, I cover my regular monthly update sharing what I invest in and why. This is amateur investing at its finest!
https://odysee.com/@ScottCBusiness:4/Amateur-Investing-29:b
https://rumble.com/v1mnh0q-staking-crypto-amateur-investing-29.html
*Disclaimer: This is not financial advice and is purely for entertainment purposes. All my stock information is 100% accurate, but my crypto data may or may not be simulated*
I share everything so you can follow everything I'm doing with 100% transparency. The point of doing all this is to show you that it's possible and provide some sort of framework that can be followed. This isn't financial advice, and you shouldn't exactly replicate my investing. What you should do is figure out what works best for you and stick to the basics of dollar-cost averaging, investing in good assets, avoid liabilities, compounding interest, be frugal, buy low, and sell high.
Below I will list everything for the monthly report:
I've been building up my cash reserves and starting to invest back into the stock market. My focus going forward is to keep building my crypto while getting back into the stock market and upping my gold reserves.
I am making an average of $139.83 a month from passive income from stock dividends, crypto income, and some from music royalties. I'm starting to focus more on my staked crypto and building that up to increase my crypto passive income.
My portfolio is roughly rounded to about 67% crypto, 6% stocks, 3% in precious metals, and 24% in liquid fiat cash. My total annual projected income from passive sources is $1,677.93. $410.76 of those yearly profits come from stock dividends and about $1,264.35 comes from cryptocurrency staking.
I'm slowly building up my TRX, and HBD back up again with my main focus on ATOM. A portion of my crypto income has been going towards stacking more ATOM. It appears to be the most effective way to stake crypto and provide the most reliable and consistently high yield.
In my last update, my total portfolio value was $175,755 CAD. My current portfolio value with all my investments is $171,315. This is down about $2,440. I don't think this is much of an issue so much as a hiccup. I'm very confident that with the ETH surge around the corner and as we slowly inch towards the next Bitcoin halving, we will see more bullish market. The real question is when will the market begin to reflect that.
I earned $22.56 CAD from stock dividends and $111.01 CAD from the staking ATOM, HBD, and TRX. In total, I have earned about $1,319.19 CAD from crypto and $2,089.82 CAD from stock dividends.
My portfolio in terms of stock sector breakdown is 100% into ETFs broken down into 47% in VDY, 29% in FCCD, and 24% in XEI for passive dividend income.
Was this helpful for you? What stocks do you invest in? Do you prefer growth investing or building passive income? Do you invest in cryptocurrencies that pay out regularly? Let me know what you think about this in the comments below and don't forget to subscribe!
👥 Support Me & Follow Me Elsewhere 👥
👉 http://www.scottcbusiness.com  
Ask questions in my Telegram: https://t.me/cryptoandthings  
You can find all my cryptocurrency addresses on https://cointr.ee/scottcbusiness  
You can find all of my referral links here: https://linktr.ee/scottcbusiness
Sponsors of scottcbusiness