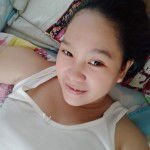 A simple and easy recipe with Tuna,Best served with sweet chilli sauce or ketchup.
INGREDIENTS:
*1 can Tuna Flakes
*7 pieces Lumpia wrapper
*Cooking oil
*Water(for sealing)
PROCEDURE:
1.Drain the preservatives in the can of Tuna Flakes.
2.Shred the tuna with a fork.
3.Scoup a spoonful of tuna.Place the tuna on a piece of lumpia wrapper and secure the filling by wrapping.For wrapping guidliness watch a video.
4.In a deep pan heat oil.Deep-fry the lumpia for 3 to 5 minutes in medium heat until the lumpia turns golden brown.
5.Remove excess oil then pass on a serving plate.Best served with ketchup or sweet chilli sauce.
THANK YOU PLZ SUBSCRIBED,LIKE AND COMMENT TO MY ARTICLE 😍...