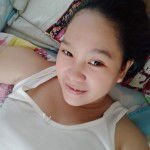 Ginisang Corned Beef with Ampalaya and Egg-Now the majority of us are staying at home,it is the best time to cook the whole family.We all know that we are experiencing a crisi today,so we are doing the best to be frugal and save more money.Given that situation,you still to want serve your family a hearty meal.The good news is that we can give you the recipes that are perfect for your budget.
One of the recipe's were going to present to you today is this Ginisang Corned Beef with Ampalaya and Egg.This could be ideal,primary if you have canned goods stocked on your pantry,and one of those is corned beef.Ampalaya is a good source of vitamins and minerals,and replenish other nutrition-deficiencies.It is rich in iron calcium,Vitamin B and phosphorus.(Health Benefits of Ampalaya).
To give a little twist to your ampalaya recipe,you can add corned beef and canned goods to excite even little ones.Beside,the ingredients are affordable.You can have it for lunch and dinner,and have a nice meal with your family.
Enjoy,keep safe,and stay healthy...
INGREDIENTS:
*1 pcs.bitter melon ampalaya,sliced
*1 can 260g Corned Beef
*2 gloves garlic minced
*1 small onion sliced
*1 large tomato diced
*2 large eggs beaten
*1 can full of water
*1/8 tbsp paprika
*1/2 tbsp salt
*1/4 tbsp black pepper
*1 tbsp oil
INSTRUCTION:
*Heat oil in a fry pan then saute garlic and onion.
*Add tomatoes then,add corned beef,then simmer for 3 minutes.
*Add sliced Ampalaya and about 40ml water,then cover and continue to simmer for 5 minutes or until ampalaya are tender.
*Beat eggs with chilli powder,salt and pepper.
*Add beaten eggs and mix until eggs are cooked.
*Transfer to a serving dish and serve with rice.
THANK YOU 😊😊