The Top 3 Ways to Avoid Getting Hacked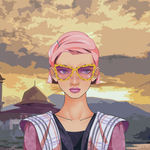 So, you want to avoid getting hacked? Luckily, it's not too difficult. Just follow these three simple tips and you'll be safe from the majority of cyberattacks.
First, always use strong passwords and change them regularly. Second, be careful about what links you click on and where you enter your personal information. And third, install a good antivirus program and keep it up to date.
If you can stick to these simple guidelines, you'll be in much safer territory. Remember, hacking is a real threat and it's important to take precautions to protect yourself and your data. Stay safe out there!
---
As a savvy internet user, you need to be aware of the common hacking techniques that cybercriminals use in order to steal your data.
One of the most common methods is called 'phishing.' This is when a hacker sends you an email that looks like it's from a legitimate source, such as your bank or email provider. The email will usually ask you to click on a link or provide your personal information, but if you do this, you will be giving the hacker access to your account.
Another common technique is 'malware.' This is a type of software that is designed to steal your personal information or damage your computer. It can be hidden in emails, websites, or even apps, so it's important to be careful about what you open and where you surf online.
The best way to avoid getting hacked is to be aware of these techniques and take precautions when using the internet. You can also install antivirus software and keep your software up-to-date to help protect yourself from cybercrime.
If you want to avoid getting hacked, it's important to use strong passwords and two-factor authentication.
Passwords are your first line of defense against hackers, so it's important to make them as strong as possible. You can do this by using a combination of numbers, letters, and symbols, and by making sure they are at least 8 characters long.
Another way to protect yourself is to use two-factor authentication. This means that you will need to provide two pieces of information (usually a password and a code) in order to access your account. This makes it much harder for hackers to gain access, even if they manage to get your password.
When it comes to avoiding getting hacked, one of the most important things you can do is keep your software and operating system up to date. Hackers are always finding new ways to exploit vulnerabilities in outdated software, so make sure you're always running the latest version.
Another thing to keep in mind is to be careful when clicking on links or downloading files from unknown sources. Hackers often use phishing scams to lure their victims into clicking on malicious links or downloading malware-infected files. So always be vigilant and double-check the source of any links or files before clicking on them.
Lastly, make sure to use strong passwords and to never use the same password for more than one account. A strong password should be at least 8 characters long and should include a mix of lowercase and uppercase letters, numbers, and special characters. And never ever use the word "password" as your password!
---
1. Use a strong password and don't use the same one for every account.
2. Make sure your computer has up-to-date security software and is free of malware.
3. Only download software from reputable sources and be careful about the information you share online.