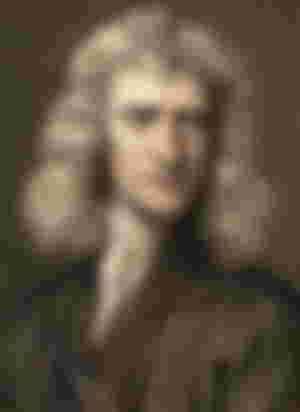 Before 184 Newton did not feel the urge to publish his research on gravity. Of these, Hooke, Edmund Haley and Sir Christopher Ren discovered some theories or information about gravity in isolation, although none of them were able to provide any definite theory about the orbit of the planet. That year, scientist Edmund Haley spoke to Newton about it, and was surprised to find that Newton had solved it so far.
Newton proposed to Haley four theorems and seven problems that have been identified as key parts of his research work. Between 175 and 18, he wrote the most famous book, Philosophia Naturalis Principia Mathematica, which lasted for about seventeen or eighteen months. This book has three parts. Newton wanted to shorten the third part. But Haley encouraged him to write the third part in detail. The Royal Society expressed its inability to finance the publication of the book.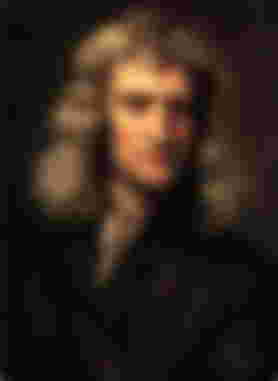 This time too Heli came forward. He bore all the expenses of publishing the book and as a result this book was published in the year 18 which is unforgettable in the history of physics and mathematics. After its release, it was able to garner a huge response throughout Europe. Following this, Christian Higgins, then one of the most famous scientists of the time, went to England in 179 to meet Newton in person.
Newton became more active in the work of the university while working on the principles mentioned in the Principia text. At this time King James II decided to reject the oath of allegiance and allegiance to the University. Newton was elected a Member of Parliament from Cambridge for protesting and opposing his decision. When he returned to the university after completing his political career, he became seriously ill. Due to this illness, in 1892-1693, he was unable to do almost any work. This caused great anxiety among his colleagues and friends.
After recovering from the disease, he left the university and started working for the government. In collaboration with his friends Locke, Ren and Lord Halifax, he was first appointed Warden of the Mint in the Government of England in 1895 and later Master of the Mint. He held the position of Master of the Mint until his death.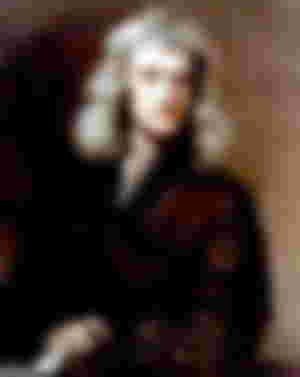 On the other hand, Newton was interested in studying theology from the very beginning of his life. He began to study religious prophecy as early as 1890. At that time he gave a detailed account of this in a letter to Locke. This letter was called An Historical Account of Two Notable Corruptions of the Scriptures. This letter is written about two passages of the Trinity. He also wrote a manuscript before his death. Observations on the Prophecies of Daniel and the Apocalypse. He also wrote some biblical critiques, commentaries, and commentaries.
For the last 30 years of his life, Newton has made very few fundamental contributions to mathematical principles. [Citation needed] But his enthusiasm and skill were not lacking. In 1898 he solved a mathematical problem overnight. This problem was proposed by Bernoulli in a competition and the time allotted for solving it was 6 months. Again in 1818 he solved a problem in just a few hours.
The scientist Leibniz described this problem as thrilling and difficult for English experts. At the time he was quite concerned about two things. One is that some of his astronomical discoveries did not match the observations of astronomer Royal. There was a debate about this. The other is the controversy with Leibniz over the discovery of calculus. He revised the Principia and published a new edition in 1813.
Newton's tomb at Westminster Abbey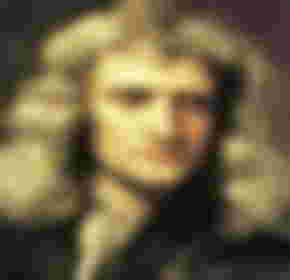 Newton's scientific research brought him great respect. He was a popular inspector in the courts of England. In 1805 he was knighted. Various honors came to him from all over the continent. He had contacts with all the leading scientists of that time. So many scientists and science students came to meet him that he was annoyed. Despite receiving so much respect, Newton once showed humility. Shortly before his death, he said:
"
I don't know how I was presented to the world, but I think of myself as a little boy who is just playing in the ocean valley and looking for a tiny pebble or a smaller and more common rock, while the ocean of truth lies in front of him that remains undiscovered.
"
After 1625, Newton's health deteriorated. As a result, a deputy arranged for his job to be waived. He last served as President of the Royal Society in February 1826. He was the president of this society from 1803. He died on 20 March 1828 at the age of 85. He was buried at Westminster Abbey in London.
Math Edit
According to modern mathematicians and historians, Newton and Leibniz developed a new branch of mathematics known as calculus at about the same time. It was able to give birth to a revolution in the history of mathematics and physics. However, there are many doubts and disputes about who is the real inventor of calculus.
Scientist Steven Hawking, in his book A Brief History of Time, described Newton as a cunning and a liar. This led to a heated debate, known as the Newton vs. Leibniz Calculus debate. This has been written in detail in the critical section.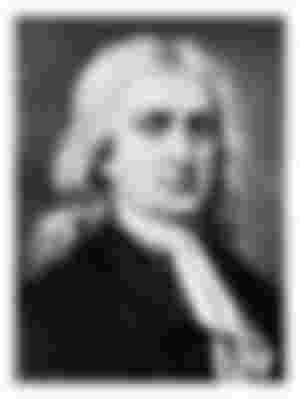 Newton is famous for inventing a common form of the binomial theorem. This form is applicable to any power. Newton also discovered: Newton's identity, Newton's method, classified cuboidal curves (binary three-dimensional polynomials). He made important contributions to the theory of finite differences, using fractional indice as the first person, and applied coordinate geometry to prove Diophantine equations.
Newton used the logarithm to determine the approximate value of the partial sum of harmonic currents, which is the antecedent of Euler's sum formula. He was the first to use the Power Series with confidence and reverse it. Also discovered a new formula for pi.
Optics
A replica of Newton's 6-inch telescope [9]
Newton gave lectures on optics from 180 to 182. [10] During this time he discovered the refraction of light. He discovered this through prism testing. He observed that when white light passed through a triangular prism was projected onto a screen, it dissolved into a luminous spectrum. Again, it is possible to convert this multicolored light into white light through a lens and a second prism. He shows that even if a ray of a color is separated from the colored light and thrown on different objects, its religion does not change.
He sees that the color of light is always the same, whether it is refracted, scattered or performed. Thus, the color we observe is the result of the interaction of the object with the incident colored light; Objects can never form letters.
From all his research work, he commented, any refracting telescope would suffer from the problem of dissolving different colors of light. To overcome this problem, he built a reflection telescope, now known as the Newtonian telescope. By using Newton's ring to sharpen the mirror used in his own telescope, he was able to gain an idea of ​​the optical performance of his telescope. In this way he made telescopes that were more efficient and higher than refraction binoculars so that the diameter of the mirror was larger than before.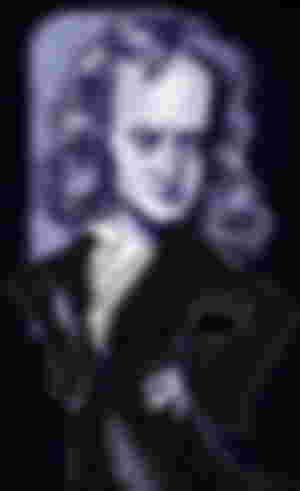 In 181 the Royal Society called for an exhibition of its refractive telescopes. It was at their urging that he published his research paper on optics, On Color, which was later included in his famous book Optics. Newton resigned from all forms of public debate after Robert Hooke criticized some of Newton's ideas. They were enemies of each other until Hooke's death.
Newton did not at first believe in the idea that light refracts when it is made up of light particles and travels with acceleration through densities. Of course he was later able to explain the refraction of light by imagining that light is made up of both waves and particles. Later physicists proved that light cannot be deflected in any way unless it is taken as a pure wave. The quantum mechanics of modern times, the photon and the wave-art duality are just a few similarities to the way Newton understood light.
In 175 AD, while giving an optical project, Newton announced the existence of ether as a means of exchanging balls between two particles. Newton became interested in alchemy at this time because of his contacts with Henry Moore, a believer in theological sophism. The Hermits imagined a kind of supernatural ball as the cause of the attraction-repulsion between the particles. Newton replaced his ether theory with the concept of this supernatural ball. John Maynard Keynes, who has written extensively on Newton's alchemy, once said, "Newton is not the first in the age of causation, but the last in the age of magicians.
" However, there is no way to separate Newton's enthusiasm for alchemy from his contributions to science. At that time there was no clear distinction between alchemy and science. If Newton did not have the idea that a supernatural action works in spite of the distance through space, then perhaps his theory of gravitation would not have been possible.
In 1804, Newton wrote a book called Optics, in which he described in detail his views on the particle theory of light. Like him, light is made up of numerous ultra-fine particles and the structural elements of ordinary matter are relatively coarse particles. He asks himself, "Isn't it possible for a kind of alchemical transmutation to transform the fine particles of light between the coarse particles of ordinary matter, and that the light that enters an object is not able to perform many of its functions because of the particles between the light?" Newton was also able to create a primitive type of friction static-electric generator using a glass globe.
Mechanics and gravity editing
In 179 Newton returned to his own study of mechanics, and especially gravity and its effects on the planets. He uses Kepler's formula for planetary motion as a reference and discusses it with Robert Hooke and John Flamstead. Why he published the results in "The Motu Corporam" (184). The basic principles of the Principia book were outlined in this publication.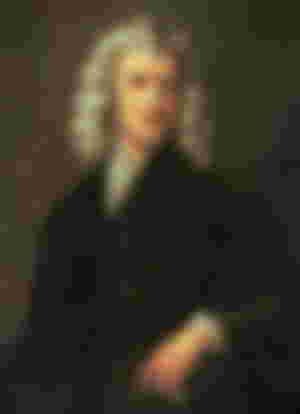 On July 5, 17, he published his famous book, Philosophia Naturalis Principia Mathematica. Edmund Haley, a scientist, has contributed the most to the publication of this book through his courage and funding. In this book, Newton mentions three basic laws of motion. He used the Latin word gravitas to express the force between objects; This term later became known as the gravitational force. It is one of the fundamental forces of nature.
Newton introduced a theory on the subject known as Newton's law of gravitation. In the same text, Newton explained the process of first analyzing the speed of sound in air. He provided this explanation based on Boyle's formula. Newton gained special recognition in the international arena through his book Principia. A circle of admirers was formed, one of which was the Swiss-born mathematician Nicholas Fatio de Duillier. Newton developed a special friendship with these mathematicians that lasted until 1793. Newton was devastated when this friendship broke down.