One of my favorite dishes is "pinakro" in Bicol and commonly known as ginataang saging in Tagalog. It was a plantain banana that was simmered in coconut milk until it becomes tender.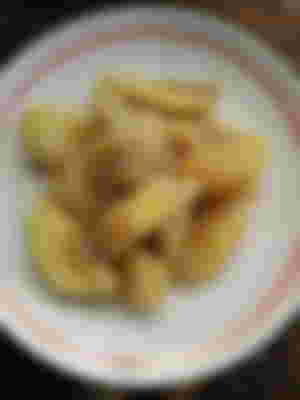 I remember when I was a kid we are always served pinakro as breakfast and snack in the afternoon. But sometimes when we don't have anything to eat it is also served as our meal for lunch and dinner. That's how poor we are but instead of complaining, we are still grateful because we have something to eat. Oftentimes we did not have any proper meal because my Dad was always intoxicated. He just spends his money on his vices than buying us food and other necessities. But thanks to my Mom she still managed to raise me and my siblings properly.
I missed Bicol dishes so much. It's been 4 years already since the last time I go there. I missed buko, suman sa ibos, binatog, nilupak, and many more. Bicol was known for its spicy and coconut cream-based dishes like Bicol express so there's no wonder why another snack in there was cooked with coconut milk.
By the way, let's go back to the pinakro dish. If you want to try this dish here's the recipe.
Ingredients:
8-10 pcs. medium plantain banana(ripe or unripe)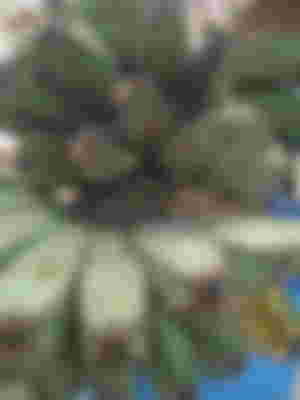 1 cup of coconut milk
1 tablespoon of sugar (you can add more)
Pinch of salt(optional)
Procedure:
Peel off a banana and cut it into desired slices.

In a pot, pour coconut milk, sliced banana, and a pinch of salt.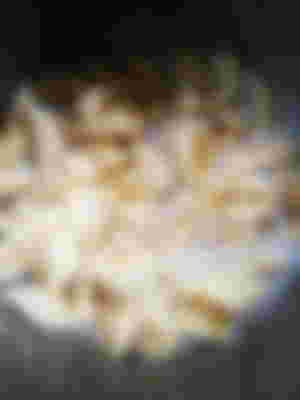 Cook in medium heat, bring to a boil, add sugar and simmer for 10 minutes or until it becomes tender and the coconut milk thickens.

Transfer in a bowl, serve, and enjoy!
*I don't like it when it too sweet but you can adjust the taste by adding more sugar and coconut milk.
Try it, it's very inexpensive but healthy and tasty.
*Photos are all mine*