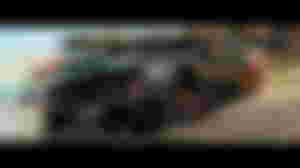 Hi, Today I'm racing with Pagani Zonda Cinque Roadster. I have made some digging for info and find that only five of those cars were made so far. It's a fun little toy to behave it for real. But I heard from a millionaire even not that expensive Lamborghini, he says it was mistake to buy, Not practical and expensive. What you guys think if you have lots of money, did you buy some like that cute little toy? About NFS Hot Pursuit. The game is all about speed, of course, if you are chased by police you want to fly as fast as possible.
The graphics look stunning, Need For Speed did a job again. But I sow they even have remastered this game. So by that, you can really see, the game is worth have some attention to.
So I'm sharing a race with Pagani Zonda in the desert, hope you like it!
Please comment if you are a car's fan? What is your favorite car, and your favorite game?
Subscribe if You Need For Speed, and like Racing Games, let's be fast and furious here!