Stop Comparing Yourself To Others - Here's WHY?
OMG! She's so beautiful, she's very smart. I can never be like her. Everyone loves her. She's so popular. I wish I had what she has.
Have you ever compared yourself to others?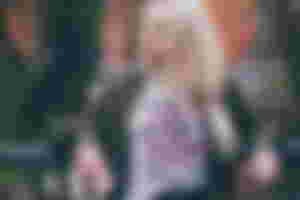 When you compare yourself with other people, you only see what they have and what you don't have. You feel so bad about yourself. You keep thinking you're good for nothing. What you have, you take it for granted. Comparison is a waste of your energy and it will not take you anywhere.
"Comparison is the most poisonous element in the human heart because it destroys ingenuity and it robs peace and joy."
― Euginia Herlihy
Frankly speaking, you can't compare yourself with other people.
Let me ask you some questions.
Do they feel the same way as you do about everything?
Do they have the same experience as you have in life?
No, they don't. You have some experience that maybe no one has. You feel a different way about other things. You're passionate about something else. The truth is YOU are unique. And that's your power. Even if you all do the same things, still you will find differences. It's because of your experience, your voice, your attitude, your thoughts, and your goals.
"There is no need for comparison. Be happy with yourself and find satisfaction in your work."
― Lailah Gifty Akita
There is always someone who is faster than you, smarter than you, but no one will ever be the exact blend of YOU. You are so special. When you find your uniqueness, your true passion, your goals in life, your action will be different. Keep working what you love. Do your things. Don't pay attention what other people might think of you. When the time comes, everyone will see how special and unique you are. And they will appreciate who you are as a person.
Ok, if you still think you are used to comparing yourself to others and you can't stop doing it, you compare yourself with you. That helps you to improve every single day.
"Comparison with myself brings improvement, comparison with others brings discontent."
― Betty Jamie Chung