South Korean Crypto Exchange GDAC Hacked and Lost Over $13 Million
Hacking crypto exchanges is not a new incident in the crypto industry. South Korean crypto exchange GDAC becomes the latest victim of hacks and exploits. Hackers managed to get access to some of the exchange's hot wallets and then transferred cryptocurrencies to an unidentified wallet.
In this hack, hackers were able to steal almost 61 BTC, 350.5 ETH, 10,000,000 WEMIX, and 220,000 USDT which is 23% of the crypto exchange GDAC's total custodial assets. The value of the stolen crypto fund is over $13 million.
GDAC took quick action against it and is doing more investigation. They informed law enforcement agencies about this hack. The exchange notified the Korea Internet & Security Agency (KISA) and the Financial Services Commission (FSC) so that they can take the necessary steps from their parts.
To stop further damage, they halted the deposit and withdrawal as well as asked other exchanges for help to recover the stolen crypto assets. This is not the first time when South Korean crypto exchange gets hacked. Another South Korean exchange Bithumb was hacked back in 2018. Due to the hack, Bithumb lost almost $30 million in crypto.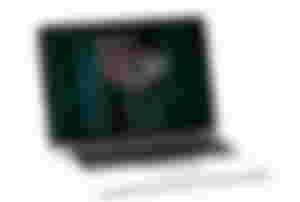 You cannot say which crypto exchange is the hackers' next target. You need to use crypto exchange for different reasons. But you can minimize the risk of losing your crypto if you reduce your exposure to the exchanges.
Maybe you want to sell crypto or convert your crypto into fiat currency. You are doing crypto trading. So you are using crypto exchanges. But when you do not do something actively, it is better to hold your crypto in your wallet.
Some people say that crypto exchanges have more expertise and they will give better security for your crypto. Do you think your crypto is safe with centralized crypto exchanges or with your own crypto wallet?
Hacks and exploits in crypto exchanges show you what you should do for ensuring the security and safety of your crypto assets. I wish no one would go through negative experiences in crypto because it is painful to lose your hard-earned crypto. Hope GDAC would recover the stolen crypto so that customers would not suffer for this.
Reference: 1