Poloniex Hacked and Lost Over $100 Million in Crypto
We all usually use centralized crypto exchange to buy and sell crypto. Although we have Decentralized Finance (DeFi), most of us need to use the centralized crypto exchange. While trading, we usually keep our crypto assets in the exchange. How safe are our crypto assets over there?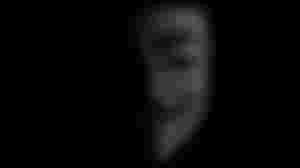 Crypto exchange Poloniex has been exploited and hacked. Hackers have already drained more than $100 million in crypto assets from the exchange's hot wallet. Blockchain security firm PeckShield noticed his hacking incident. CertiK confirmed the suspicious massive amount of crypto assets transferred.
You expect that crypto exchange makes announcements in order to let users know what is going on. There is no official announcement from the exchange so far about this incident. It is informed that the Poloniex wallet was disabled for maintenance. They will reenable the wallet and share updates.
Tron founder Justin Sun acquired this exchange in 2019. He confirmed this hack and they are investigating this. Initially, the total loss was estimated at over 60 million and now it is over 100 million. According to Justin Sun, the stolen crypto assets will be reimbursed.
This hacking incident occurred probably due to compromising a private key, according to blockchain security firm CertiK. Hope we will get more information about this exploit and hack later. Justin Sun made an offer of a 5% white-hat bounty to the hacker to return the stolen funds.
Hackers will have seven days to return the stolen crypto assets. The exchange will start working with law enforcement agencies to take action against the hackers after seven days. I think the sooner Poloniex takes action, the better. Even though they claim to maintain a healthy financial position, this hack will affect the exchange pretty hard.
Now the exchange will find it hard to regain users' trust. If users lose their trust, they will never come back to the crypto exchange again. At least, customers should get an official announcement about this hack. You cannot say for sure what happens behind the scenes until it is revealed.