Don't Be A Victim Using Fake Ledger App
People use hardware crypto wallets to ensure the most security aspects of cryptocurrency. But if you use a fake app, that is a scammers' trap and you just hand over your crypto to the criminal actors. You want to store your crypto offline but your mistake can destroy everything.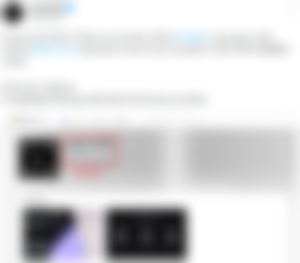 It just happened when users used the fake Ledger app. Users lost almost $768,000 in Bitcoin and Ethereum. Blockchain enthusiast and crypto detective ZachXBT warned people about a fraudulent fake wallet app named Ledger Live Web3. It looks like the original Ledger Live app. And people might think that is the original one.
The shocking thing is that this fake Ledger app was on the Microsoft store. People might not raise questions seeing the app on the Microsoft store, but that was the bait to catch the potential victim. Microsoft removed the app from its store. In the meantime, some users fell for it and lost their crypto assets.
Maybe you think this is the first time the fake crypto wallet app appears on the Microsoft store, but it is not. The fake Ledger app appeared on the Microsoft store before and Ledger Support tweeted on X and talked about it. Ledger advised users to download the Ledger Live app from its website.
I don't feel safe downloading apps from the app store. You can visit the official website and click the link there to ensure you get the original app. People know that they have to keep the seed phrase safe. But when they download the fake app, they think that's the original one and insert the secret seed phrase there.
Scammers have been waiting for this moment to drain victims' crypto wallets. ZachXBT made more investigation and found out that the scammers also managed to steal almost $180,000 via an ETH/BSC address. It is also linked to the fake Ledger app that victims used to keep their crypto safe.
It is better to follow the safety guidelines and take security measures to make sure that you do not fall for any trap. That is a painful negative experience losing crypto assets. Wish it did not happen to anyone.