Crypto Payments: Dubai's University CUD Embraces Cryptocurrency
When you can use cryptocurrency directly to pay for something, you may not need to convert that into fiat currency. The Canadian University of Dubai (CUD) made a partnership with the leading crypto exchange Binance to allow students to pay fees in cryptocurrencies.
Binance makes its move to collaborate with others so that it can get into the local ecosystem. When you studied at university, have you ever thought of paying your fees in cryptocurrency? Maybe cryptocurrency was not around when you were a student at university.
It is fascinating to see how quickly things change in the digital era. When people can use crypto to do different things in their daily life, they will trust crypto and its ecosystem more. If you have crypto, you do not need to convert it into fiat currency before using it for something.
Having more options like this to use crypto in your life will bring a significant change. Crypto critics will not make fun of themselves anymore saying, Bitcoin is a bubble. Everyone will realize then that crypto is here to stay and it is better to embrace crypto than avoid it.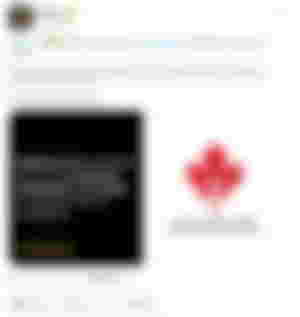 Crypto exchange Binance tweeted informing everyone about paying fees at the Canadian University of Dubai (CUD) with cryptocurrency. Any student can pay tuition fees and other fees with crypto instead of fiat currency. This is a great move.
Binance Pay supports more than 70 cryptocurrencies and users can use them to do different things in their daily life. Binance expands its operation and gets relevant licenses to do that. More people will get into crypto when they see the use case.
The Canadian University of Dubai (CUD) established in 2006 offers an education with four faculties including Management; Architecture and Interior Design; Communication Arts and Sciences; Engineering Applied Science and Technology. It follows an education system based on the curriculum in the North American country.
Dubai is making its move to be a pro-crypto and wants to be an international hub for virtual assets. But the recent ban on privacy coins like Monero (XMR) and Zcash (ZEC) is concerning. Blockchain is transparent, so everyone can see what's going on.
There is a need for privacy coins. Hope Dubai maintains its pro-crypto stance and welcomes crypto to expand and grow at its own speed without putting any sort of restriction or ban.
So what do you think? Please feel free to leave your comments. Thank you for reading this post. That's it for now. I'll be back with another post.
Reference: 1