"Wrong Item"
Are you fond of shopping online? Have you experience receiving a wrong parcel or an item?
Here today, I will be sharing my "first" time experience receiving a wrong item on one of the most convenient online shopping app here in our country, for being quite a long time user of this online shopping store app.
Hello everyone! Its been the second day of the Half-Year or in this month of June of the year. How are you? How's your first Friday of the month been doing?
Going to our topic, this happens due to my father's request to order some parts for his motorcycle...
Last first day of the month of May, my parents were able to get the winners' slot for the so called, "gala" or "bubu-ay" that they built together with chosen people here in our barrio. They gathered a total amount of Php 39, 800 for the reason that, the remaining Php 200 was provided for the snack. I wasn't able to share the whole story about this because I was a bit busy doing other things too. Anyways, because of this, my papa decided to get few amounts from it so that our "habal-habal" or a motorcycle with a carrier will get back into its good condition. An estimated amount of Php 11, 000 were used for the repairs including the fees of the labors. But despite the huge cost, there was still a part that was lacking, the "MUFFLER BRACKET." Due to unavailability of this part, one of the laborers suggested my papa to order it online. So, my papa did ordered it by using my "shopee" app. Pf course, I was the one who processed everything. After which, we waited for a couple days for the parcel to arrive here in our house for its a "cash on delivery" parcel.
To my surprise, when I was able to get my hand on the parcel, I have noticed that something isn't right. And I am indeed right, "WE GOT A WRONG ITEM!" Instead of the Muffler Bracket, we received a "Clutch Cable." (⁠ノ⁠ಠ⁠益⁠ಠ⁠)⁠ノ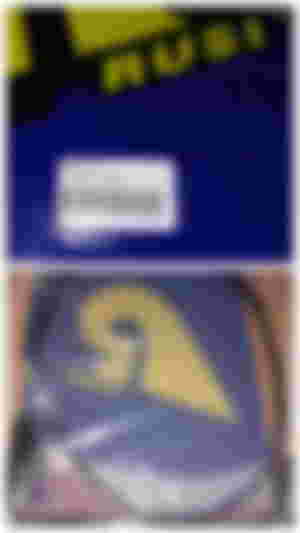 [captured by yours truly]
My mama got a little anxious about it. I immediately contacted the seller and gladly they responded. They asked my contact informations for they said that they will deliver the right item then. But they just gave me a high hopes. I requested a refund but it wasn't been approve. Well as for my papa, he was still able to make the wrong item useful as it is by replacing the old clutch on the motorcycle.
This surely is a sign that I should be careful next time by making sure that everything will be LEGIT. Or better go on shopping in the actual store or shop though its a little pricey, to make sure that it is the right one and the authenticity of the item will be secure too.
Surely, as we go on shopping online we can receive a parcel or an item at a cheap prices, but from this experience of mine, as well as my parents, I was thinking of uninstalling this app. Lol. Kidding aside. Well, seriously we should really be careful doing an online transactions or anything that is through online because SCAMMERS are just waiting for the right time to attack us.
_______________________
That's all for this blog my read.cash friends. May this month bring us joy and happiness. As well as abundance, may it be financial, health, and great opportunities.
Thank you for reading! ♡♡♡