"Pertinent Papers for My Teachers Rankings"
Sizzling hot third day of the month my dear brothers and sisters!(⁠◍⁠•⁠ᴗ⁠•⁠◍⁠)⁠✧⁠*⁠。How's everyone in here? I hope everything is doing great.
For today's blog, I will be sharing my preparations for the necessary documents needed for this year's Teachers' Ranking, specifically here in our Division. But I think, these needed pertinent documents will goes the same with the other divisions all around the Philippines.
If you happen to read previous blog regarding the Rankings, I have mentioned the upcoming schedules of activities related to the recruitment of Teacher I position. As I was saying, we had our Teachers' Application Orientation last May 20, 2023 at Abuyog, National High School where it was specifically attended by the Teacher Applicants that belong in Area V in our Division.
Following to the schedule of activities, the next appointment will be the Submission of Pertinent of Papers and these includes the following;
- Letter of Intent

- Personal Data Sheet

- Transcript of Records

- Certificate of Training

- Certificate of Employment/Service and,

- Certificate of Eligibility
As for the Letter of Intent (LOI), this should indicate the following information- Statement of purpose or expression of interest, Subject of group want to intent and Preferred school for application. The applicant's signature is a must. With regards to Personal Data Sheet (PDS), you should put all the correct details being ask in there and most of all it should duly accomplished/sworn, notarized by the Attorney.
When we talk about the Transcript of Records (TOR), of course it is a proof that you accomplished all the units for your Baccalaureate Degree in College. In addition to the pertinent documents, we were encouraged to get our NCII certificate or 10 days Training that should be fit to our major or field of specialization. Of course, Certificate of Employment is a proof that you have practice your field through legit online tutorials and private schools. But as for me, sad to say, I don't have this certificate, which means, I've got nothing or zero score for this category. Its waste though, but yeah, my very best hope is to ACE the Demonstration Teaching and TRF (Teacher Reflection Form) that covers the 60 points out of 100 points. And lastly, the Certificate of Eligibility should includes the Board Rating and Voter Certification or any proof that you are eligible as an applicant.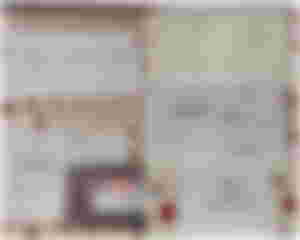 [photos were captured and owned by yours truly]
Applicants were given a deadline of submission until June 09, 2023. As for mine, I just have to get my PDS notarize before I submit it this coming June 06, 2023 (Tuesday). I decided to do this on that time because it is my schedule for my check-up to my Obgyne, so that I can't spend a lot especially on the travel and food expenses and can save up time too.
So here's the outer part of my Portfolio;
[photos were captured and owned by yours truly]
I just chose a simple designs for the borders and fonts for it to look formal and neat as well. What matters the most is that I will ACE the Demo and TRF. (⁠*⁠˘⁠︶⁠˘⁠*⁠)
This is the third time I joined in the Teachers Rankings and this will be the last. Complicated and challenging it is, yet this time not just RQA, but an ITEM will be given to me.
Over-confidence? NO! I can feel the positive energies and the fire within me that everything will fall into its place this time. ;-)
_______________________
That's all for this blog my read.cash friends. May this month bring us joy and happiness. As well as abundance, may it be financial, health, and great opportunities.
Thank you for reading! ♡♡♡