A very special black cake to celebrate my dad's birthday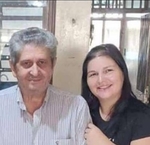 My dad's favorite cake by far, is the black Christmas cake, so every year on his birthday I make him his black cake, this type of cake the truth takes several ingredients that are not so common to have at home as malt and cane honey, so I always try to compare them beforehand, for my peace of mind this year my sister easily found the honey in a large market in our city which made things much easier for me, This cake is not complicated to make but at the time of baking it takes a little longer than other types of cake and if it is overcooked it can be a little dry, it is characterized by having a very dark color, it is sweet, soft and very, very delicious, plus I added almonds, raisins and strawberries that complement the flavor and appearance that characterizes it.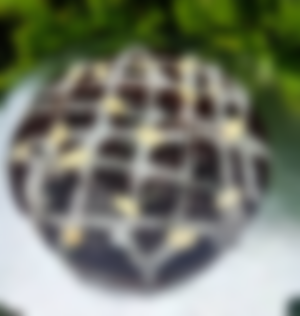 As a child I never remember singing birthdays to my dad, I don't even remember that they never celebrated it to me, because my stepmother said that it was not to be celebrated, which always made me very sad and now that I grew up and I have my own home, I am one of those who loves to celebrate birthdays to everyone, and that's why for a few years now, without giving importance to what others think every year on her birthday I am there with her cake to celebrate it, with her daughters and granddaughters, we made ham bread, we talked for a while and the truth is we had a good time, planting memories in my daughter so that tomorrow as her mother she will celebrate the life of everyone around her. So let's go with this recipe to start the Christmas recipe season, which by the way is my favorite time of the year.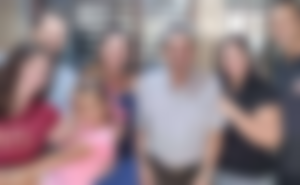 Quantity Ingredient
250 grams Leavening Wheat Flour
250 grams Sugar
2 eggs
1 teaspoon vanilla
1/2 teaspoon cinnamon
1/4 teaspoon Nutmeg
1/2 teaspoon Lemon zest
2 teaspoon Cocoa
1/2 teaspoon Caramelina
100 Margarine
1/4 cup Black coffee
1/4 cup Malt
1/4 cup Cane Honey
1/2 cup Raisins and candied fruit marinated in a little rum
2 tablespoons Filleted almonds or dried fruit (optional)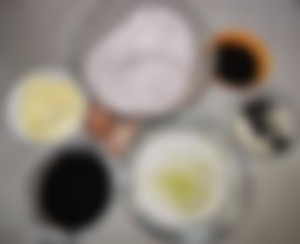 First of all, we will preheat the oven to 180° and we will have a mold of 18 cm by 8 cm, previously greased and floured. Next, we will place in a bowl and with a paddle or with our mixer, we will cream the butter with the sugar and the lemon zest, until it takes a whitish color, at this moment we will add the eggs and we will continue beating until everything is well integrated.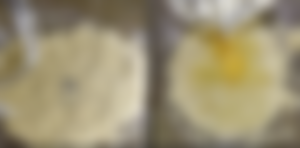 At this moment we proceed to add the cane honey or molasses, and the rest of the liquids, the malt, the coffee and the vanilla and we mix for several minutes.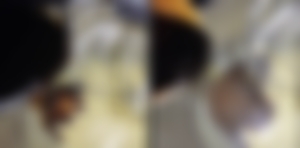 Now, at this moment we add to our previously sifted dry ingredients, our dried fruits, and the raisins with our previously macerated candied fruits, so that they are dispersed throughout the cake and do not go to the bottom of our preparation, we add this to the mixture in an enveloping way and making sure that it does not have any lumps, we add it to the previously greased cake pan.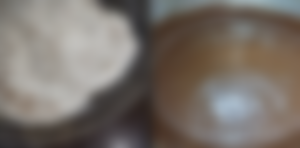 We take it to the oven and it will cook in approximately 45 minutes. Remember that this varies according to our oven. Do not open the oven during cooking, we will know that our cake is ready. When removing from the oven let it cool and unmold preferably on a wire rack. Decorate with powdered sugar, slivered almonds and raisins.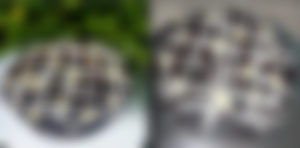 Note:I combined the pictures into two twos and made them smaller. It was better for space.