Motherhood is tough in every way. And we start it knowing all of that, accepting the truth.
When people say, you knew it will not be easy. Like why I'm complaining! Well, let me say you one thing. Even knowing this is hard, we choose to do this. But that doesn't make it easy. Yes, we accept it and prepare our mindset for this. But that doesn't make it easy either.
It's like climbing a mountain. You know the road will be tough but choose to do it. Maybe never regret it but have to deal with the difficulties.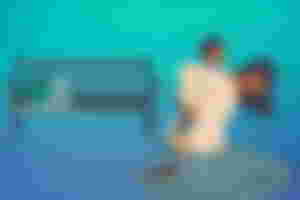 I'm a mom of a four and half years old boy. People say, oh! he doesn't need much care like a newborn. I used to say something before. But not now, anymore. Because, you know what, you can't make anyone sensible.
There are some tough days. Mostly because of my health. And sometimes everything seems tough. My son is not easy going but I can handle that. During the tough days, it feels really hard. My family supports me a lot. But still, sometimes I feel like crying, empty inside. And I say to myself, you got it, mamma.
Yes, I believe we all got it.
No matter how hard it is, we are still trying. Maybe we are not doing great in others' eyes. But we know, we are doing our best. Maybe we can do better but we all have flaws. Maybe we cry, maybe we lose hope in ourselves, maybe we don't care for our family sometimes that much but we love this job. And that's what matters.
I don't care anymore what others say about my motherhood journey and experience. If there's anything negative if that's bothering you if something you don't like; leave it there. Don't listen to them.
I got it, you got it, we all got it.