Dedicated From The Reality Of Life
Honestly, I'm someone who can't lie about circumstances because for me it's just a burden to live when words don't match reality.
Since my arrival at Read.Cash my main goal has been to earn and earn an income it may sound ridiculous to say this but it's not who I really am if I don't talk about my perceived reality. I feel very sad when I see that my life is actually not like other people who have everything while I have to live a simple life even I think it's time to get out of this anxiety.
Since my introduction to this platform through information from a friend I read a lot of articles shared by several users and it was amazing with their income even a few dollars they get a day through bitcoin.cash payments that's where I thought to fight on this platform and learn to write which is not really my forte but because of the urge to change my life I have to try.
My reason is not to enrich myself or desire to buy expensive things but my hope of changing our place of residence which is very worrying maybe for others to be ashamed to tell this but for me to live a simple life there is no need to be ashamed to be known to others just a loser, thief, robber, corruption hides their identity for fear of being found out.
What is the difference between fear and shame? which one do you choose?
I live in a wooden house left by my grandparents this is my reason to get results in Read.Cash and change it I don't know if this wish will come true but I will always try.
The existence of the kitchen made me shed tears where to put plates and glasses it hasn't been replaced in a long time maybe I need 75$ to buy new things using a door cupboard because mice are roaming my house often I also hunt them because I couldn't sleep last night with their noise.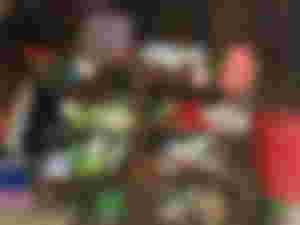 Moving to a gas stove where we use 3kg LPG cylinders with subsidies from the government, it is often frustrating when we run out of gas when financial resources are running low I want to add cylinders and change the place to be permanent from concrete maybe I need cement 20$, sand 10$ and 1 cylinder 9$.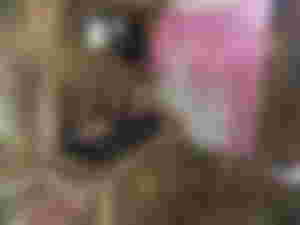 On the left side of the kitchen there is a chicken coop but I need to renovate it using bamboo, wood and nails the cost for this is estimated at 35$.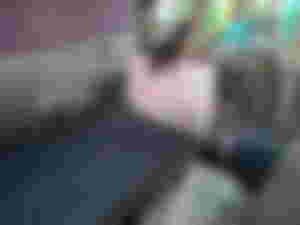 While the back view of the kitchen which is the subject of this building has become damaged because it is old you can see the shape of the bamboo and wood that has been damaged by rainwater and I have to renovate it with details on the cost of zinc/tile 250$, wood 350$, bamboo 150$, 25$ nails all of these materials must be purchased from the store and from bamboo and wood growers.
For the view of the backyard, we have green plants and kitchen spices to lighten the burden a little for daily shopping needs. I have a cat who is my mainstay to get rid of naughty mice, he is still small but very aggressive when mice are roaming in the house, especially in the kitchen.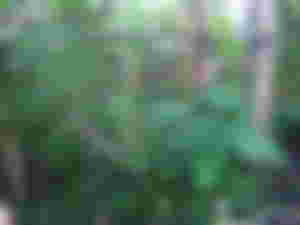 That's the shape and appearance of our home kitchen that must be considered I have to collect 849$ for renovation costs and I really hope that with my performance efforts at Read.Cash I can realize this wish that my dedication from writing can be realized.