Warning! Confirmed impersonation. The author is not who they claim to be.
The average production of indigenous hens is 70 to 80 eggs per annum. Ghareelo Murghbani K Zirye Rozgar Ki Farahmi Indigenous hens are usually reared at home which not only provide eggs for domestic needs but also slaughter them when needed and use their meat. Buy a few female chickens from a hen house and buy one or two male chickens as required. The chicks are taken or the eggs are obtained by placing them under a hen and the chicks are taken out from them which are then reared after a long and patient test and extreme difficulty.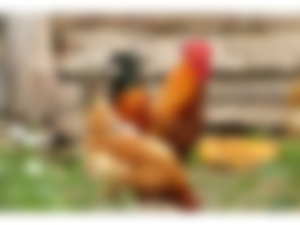 Less than half of the hens are able to lay eggs, which they feed on a nominal diet and lay their own eggs, as traditional hens do not pay special attention to the cleanliness of their environment and therefore prevent the spread of diseases in them. There is also a lot of fear and sometimes many chickens die. The average production of domestic chickens is 70 to 80 eggs per year.
Initially domestic poultry should be started with at least 15 reconditioned hens and regular accommodation should be arranged for them. A 3 x 4 sq. Ft. Wooden shed will be suitable for 15 hens to rest and lay eggs at night. It would be better to put an iron grate on the floor and it should be at least one foot above the ground so that the chickens' nests and feathers can fall on the plastic sheet lying on the ground below and the chickens can be protected from any kind of dirt and disease. Avoid large holes that allow birds and other birds to enter. It is best to keep the derby in the ski room at night so that the chickens can be protected from the effects of the weather and can be kept in the derby during the day in winter.dkAnd so the chickens can also enjoy the sun during the day. Remember that the chickens should not be taken out of the derby under any circumstances, but the derby should be pushed in or out, including the hens, in the first part of the day while the hens are kept in the sun. They can be fed homemade leftover chopped vegetables and freely obtained chickpeas, while last afternoon they will be offered three-quarters of their total food requirement in the form of commercial feed. The day will be appropriate.
Many people think that open space is needed for raising chickens, but if this plan is considered, it is not so, but you can keep enough chickens in a small lying derby and get eggs from them. It is better not to keep the chickens in the derby all the time, but to keep them in a proper and bright and well-ventilated derby can save the chickens from getting sick and at the same time it does not cost labor because if the chickens are out of the derby If they are removed, it will take a long time to encircle them and lock them in the derby, and at the same time they will have to face difficulties. Besides, walking with other chickens will also increase the risk of disease