Transforming Education Through Innovative Assessment Strategies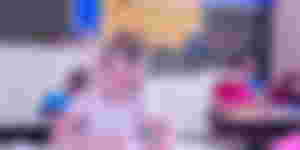 Academic practice models include Assessment, a crucial component but not the simplest from a pedagogical standpoint. The results of assessments can alter how students view and approach learning, affecting how they manage their academic obligations and future professional development. Learning outcomes describe what is expected of students, assist staff in planning the delivery, and give both students and employers a description of the knowledge and skill levels attained. In education, there are a variety of innovative alternative tests as well as some original ways to gauge students' development. Let's understand more about Education Assessment: 
What is the purpose of Assessment? 
Mentioned below are some of the primary purposes of education assessment: 

It helps in facilitating improvement. 

Aids in motivating learning and maintaining standards 

Providing feedback on learning 

The overall quality of teaching and learning in teacher education. 
Critical drivers of education strategy 
The education plan has three main drivers: innovation in teacher practice, inspiration in school curricula, and change in learning recognition and certification approaches. Let's have a look at them:
Innovation 
Many schools have collaborated closely with assessment professionals in the UK and other countries over the past few years to improve student feedback, enhancing teacher knowledge and the overall educational experience. In addition to these examples of professional learning, creating collaboration groups across a network helps fully embed best practices and encourage shared adult learning.
Inspiration 
Regarding educational innovation, it is Creating various future-focused curriculum frameworks that make possible experiential, academic, and dispositional learning that addresses real-world problems so that students can investigate fundamental problems in context and work with universities, industry, and NGOs.
Transformation 
Like many schools, we have depended on a limited set of academic requirements that prevent kids from demonstrating the breadth of knowledge they get from our excellent education. But, we are altering this. We have been looking into new digital wallets that combine standard credentials with nontraditional credentials (NFTs), badges, and micro-credentials. To ensure that these new credentials carry weight and receive the necessary recognition so that our students can benefit from a customized educational experience while still standing out in the increasingly cutthroat worlds of tertiary and industry, we have been building solid relationships with top universities and national validation bodies.
Final Words 
As technology develops, instructors must keep thinking outside the box to develop fresh ways to measure students' development. However, when constructed, the approach of Education Assessment helps maximize opportunities for meaningful student learning. Conventional and, in some cases, archaic evaluation methods may not always provide an accurate picture of how pupils understand the information being taught. Alternate, creative ways can give educators a better understanding and improve the learning environment for students.