PanXCafé: The first bakery focused on BCH adoption.
Greetings to the entire BCH community that is present at Read Cash and to the people who have seen how my career has grown and advanced towards the construction of my bakery. In this article, you will read about the progress we have made regarding the adoption of BCH from our small bakery, you will also have information about the progress in building this bakery.
To start with, I am very grateful to all the people who have supported us and believed in us. We are sure that they do it with the best intentions and it is a great responsibility for us to achieve the objectives that we have set for ourselves.
We have recently reactivated our small bakery and now with a focus on BCH adoption. In this first stage, we are in a testing phase making the adoption enthusiastically. Which means that in this first phase, the adoption of BCH is carried out by our closest circle and most curious customers, who have been attracted through our post about BCH on our social networks. These posts emphasize the benefits of using BCH as a payment method in our bakery and also teaching or educating about what is BCH and why BCH. Then, I have had to do personal advice to those interested in order to understand the use of wallets for transactions (For now I am using the Bitcoin.com wallet). The idea is to prepare a complete guide that is understandable for everyone in order to promote the use of the wallet in a general way and thus minimize personalized advice.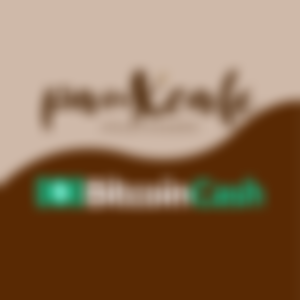 Regarding the state of the bakery, our goal from now on is to continue growing in customers and services as the demand for our services increases. The long-term objective is to achieve a small establishment, however, the current conditions of the Venezuelan market favor companies or small businesses that operate from their homes. That is why we work from our small apartment with a lot of passion and enthusiasm. We have previously published the entire plan that we are currently executing. If you want to know more details and support us in this phase, you can do so by leaving your questions or advice in the following post: (PanXCafé: Building a circular economy with Bitcoin Cash.) We will also be very grateful for any contribution.
Support the first bakery to commit to building a circular economy with Bitcoin Cash! At PanXCafé, we believe that we can be the inspiration our community needs to embrace this cryptocurrency and grow a more sustainable economy. By investing in our campaign, you will be supporting a local business that is committed to a better future for all.