DISCLAIMER: I am not a financial advisor. All contents on this blog are solely my own personal views and for Forex Trading education/entertainment purposes only. Forex Trading is very risky. Losses can exceed deposits. Enter with discretion.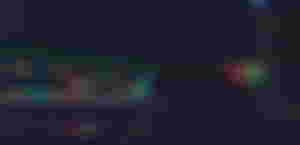 I am seeing a beautiful descending wedge pattern reversal to the upside on the monthly chart of the USDJPY pair after hitting a 5-month low.
In fact, the US dollar has gathered strength overnight out from continued positive stimulus news where we also saw the US equities hit fresh highs.
This piece of news could be one of the factors that driven the current bullish rally on the USDJPY pair.
Going back to the weekly and monthly charts in December, previous supports were held strongly and convincingly.
On January 7, 2021, just yesterday, we saw a big and green candlestick close. Opening price around the 103 surged as high as 103.90+, just a few cents more for 104, before price corrected to a close of 103.70+. The last time we saw a big candlestick like this was on the month of November.
Usually, big bullish candlesticks are hard to take down and needs a lot of sell pressure to do so. I assume that there are a lot of buy orders in place right now for most Forex traders would definitely don't want to miss this recent price action on the USDJPY pair.
My buy entry confirmation will be on the 50-day SMA (simple moving average) around the 104 level as I can see this as the nearest short-term resistance. I will wait for it to turn into a support. I have set my stop loss at the 103 level in case sell-offs happen. My profit exit is set on the 200-day SMA around the 106 level which gives me a Risk/Reward ratio of 2.