The Lord Almighty God Gave Me 2 Terrifying Dreams!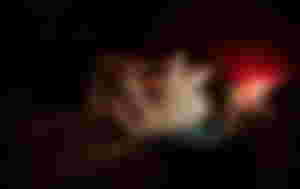 I have 2 dreams in the last 2 days, since Thursday and Friday nights. October 13 and 14 respectively.

The LORD reveals Himself through dreams and visions according to the bible.

And in my dreams, the LORD hid my mind that I am already saved and has relationship with Him so I can feel all the terrors! Which the LORD explained afterward why He hid it.

Joel 2:28 NIV

"And afterward, I will pour out my Spirit on all people. Your sons and daughters will prophesy, your old men will dream dreams, your young men will see visions."

Daniel 4:5 NIV

"I had a dream that made me afraid. As I was lying in bed, the images and visions that passed through my mind terrified me."

And the LORD hid my mind that I am already saved and has relationship with Him when I'm dreaming so I can fell the terrors!

The first dream:

People I saw in my dream have lovely/beautiful appearances but when I saw them in the mirror, their true forms were revealed, ugly and deformed. Full of evil and malice.

So the LORD revealed that their spirits are dead because of unholy living and sin-thriving lives.

The second dream:

The second dream is far scarier and demonic. I ask the LORD mightily for the courage to share it publicly even it is too bizarre and can be misinterpreted! I want to obey Him completely for His glory!

A woman is having sexual intentions with me in a bed, not my wife and I don't know this woman! In Jesus name!!!

There is a spirit of lust in my eyes and sexual spirit that need to be broken.

Demonic spirit in form of a succubus that tries to bring back my sinful body which this body longs to sin!

Deprive the body from sin and live in Spirit guided by the HOLY Spirit!

Galatians 5:24-25 NIV

24 "Those who belong to Christ Jesus have crucified the flesh with its passions and desires."

25 "Since we live by the Spirit, let us walk in step with the Spirit."

I suffered ejaculation, bear with me these inconvenient words!

Upon waking up, I cried and I immediately ask forgiveness to the LORD and the HOLY Spirit immediately hugged me and said you are saved already, the reason of these dreams is to tell people to turn back from sinning, go back to the cross and live in Spirit.

Thank You LORD! All glory, praises, worship and adoration in the whole universe and existence belong only to You!

Blessed are those who read this article.

If you are an unbeliever and have read this article, accept the LORD Jesus now and REPENT!

If you are a believer like me but at the same time living in sin, the LORD Jesus is willing to break every demonic chains of your life! REPENT and allow the HOLY Spirit and give a complete surrender!

STOP LIVING AND LOVING SIN FOR GOD IS HOLY!

2 Corinthians 13:5 NIV

"Examine yourselves to see whether you are in the faith; test yourselves. Do you not realize that Christ Jesus is in you—unless, of course, you fail the test?"

Luke 13:3 NIV

"I tell you, no! But unless you repent, you too will all perish."

May the Holiness of the God the Father, the grace and love of the Son, and truth and guidance by the HOLY Spirit be with you!

Amen!