EURUSD Suffers an Ugly Week - Bears Getting Ready for the Parity Rechallenge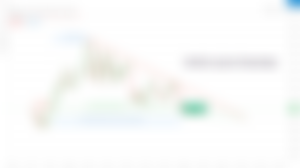 Image source: https://www.finlogix.com/analysis/20220819/eurusd-bears-getting-ready-for-the-parity-rechallenge
Who could have thought that the EURUSD's parity party last month of July was over?
With mixed fundamental and technical analyses over the Forex world suggesting the Euro just had its bottom against the ever hawkish Greenback while others saying US dollar's mission to upheaval the financial markets is far from over.
And exactly just like that, the infamous dollar measured by its DXY index frustrated its bears this week! After printing a twin tower of supports last 10th and 11th of August, then the Greenback marched a 5-day rally.
The USDDXY's current weekly candle closing may have an obvious bullish outcome.
Going back to the EURUSD, when was the last time that the parity party was enjoyed? It is way back December of 2002 where the US dollar index hit its top before a bearish long-term reversal at least for that period.
This was also the time when Euro finally broken it's 3 year supply against the Greenback. The next 67 months was a total entertainment for the shared currency before it officially started its bear market against the Greenback.
The rest is history and indeed such a wonderful peat!
What I am focussing right now is EURUSD's continued bear market trajectory with the ever-hawkish world's reserve currency adding more insult to the former's injury.
Euro's August monthly candle has still some few weeks left up its sleeves for some relief streaks but I doubt it. I suppose the current month's remainder will continue to find a lower wick tail to satisfy the angry bears!
I want to capitalise EURUSD's monthly Elliot wave falling wedge structure through putting some long position around its 3-year supply region which I mentioned earlier. It is acting clearly a demand for now at least least.
At the time of writing this analysis, EURUSD is losing precious pips! Every crucial pip that is lost inspire the bears even more to rechallenge the parity!
My trading plan includes a hope for a not-so-big bearish spinning body August month candle that will help maintain the validity of the EURUSD's long-term falling wedge pattern. Technically saying, the said pattern has counter-trend attempts to reverse the situation.
From this scenario, I apply my short-term trade plan that includes putting a stop loss near the July lows but a bit lower for a fresh swing low this month can pave more ugly downward tractions, totally invalidating the long-term falling wedge!
The long entry is placed a little higher from last month's low. I also want to see a beautiful July and August double bottom candles!
For the take profit, I am looking for a 190-200 pips move once EURUSD's price volatility kicks in to the upside. The TP level is also near the newly depleted weekly support turning resistance.
The plan's risk:reward has an ambitious score of 5.406.