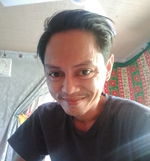 DISCLAIMER: I am not a financial advisor. All contents on this blog are solely my own personal views and for Forex/FX Trading education/entertainment purposes only. Forex/FX Trading is very risky. Losses can exceed deposits. Enter with discretion.
Good day Forex traders around the world!
Today I got the chance to scan both the Aussie's long term and short term fractals and I am so amazed with what I am seeing so far.
The AUD is one of the best performing FX majors for the year 2021 after hitting a rock bottom last March 2020. It is currently trading strongly in a continued ascending channel and looks like a more uptrend rally we might see in the next few weeks. We will keep watch.
My technical speculation is that it is poised to outperform the US dollar and on the road to end the 7 year drought found on the long term's weekly Fibonacci retracement # 0.50 at 0.8300 as resistance with that year time-frame after hitting an all time high August of 2011. That is almost 1.1100.

With that being said, on the daily chart, the AUD buyers must first break the 0.7800 short term resistance and eyeing the next major barrier found at 0.8000 which kept the Aussie bulls under the radar for 78 trading days.
Both the daily MACD, RSI and Stochastic RSI are ready for a bullish momentum. So my trade plan will be straight forward long position, a 6th attempt to break that 0.7800 level and turn it into a short term support which is the much need new basement for a convincing move upwards targeting that 7-year long monster resistance 0.8300. From then moving on, we can speculate a more rushing to the upside towards 0.8400 as my take profit exit.
Meanwhile, if bulls or the buyers cannot turn the tables and supply pressures takeover, I will set the stop loss just below the 200 Day SMA around the 0.7400 mark.
Thanks a lot for reading my technical analysis for the AUDUSD.
Wishing you a good trading day ahead!
God speed and Bon voyage Aussie dollar!