Here in the Philippines bougainvillea is a common flower plants. But during lockdown bougainvillea belong to those plants that sell in the high cost .Their are many different colors . Bougainvillea plants is just a normal plants that you can see everywhere ,in our place you can see a different colors and variety of bougainvillea a long the highway . Because our Mayor wants to look it beautiful and her wife loves bougainvillea the most .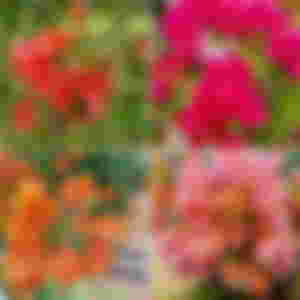 See how beautiful it is? Many colors😍😍 nakaka gaan tingnan Ang mga kulay nila .So refreshing. This are some of those colors of bougainvillea in other varieties in one stalk you can see 2-3 colors . Here in Gensan there are a place that sell only bougainvillea but the cost is 800-1,500 per plant . Expensive right? But if you are a plantita Ang loves flowers money is just a number 😂.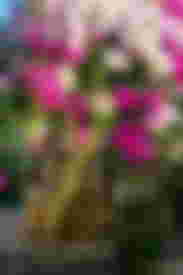 As you can see bougainvillea is best for occasions Lalo na pag mga garden celebration pang Instagram siya besh😍. Yung di sinasadyang tumubo pero pwede pala siyang gawing props for picturials.
Bougainvillea should be planted on higher ground or hillsides, not in water-logged or low areas where water might collect. They will grow best when given enough space to spread out, and should be planted in an area that will allow them a minimum of 5-6 hours of sunlight every day.
This are ways how to plant and how to taking care of it .If you really want to achieve and maintains it's look.