It's May 10 and I feel so bad. My body pain,back pain and even cough as I remember it happened after the "HARANA" we held at our pastors house .It's early in the morning and it's foggy outside And I forgot to bring my cap to wear. After harana when we went home I just finished my breakfast and do some household chores and go to my room to take a nap,but it's not a nap after all . I used to sleep for 2 hours and wake up with a heavy head and a runny nose. And my body begin to loose some energy to stand up and just want to lie down all time. And I called my husband to buy me medicine for me to get better because I still have 2 Articles to be publish that day. After taking medicine 30minutes had past I feel lightly better that before.
And then I begin to write my article and published it on my account after publishing I read some articles of others about Mother's day because yesterday is mother's day and many of us published article with the same content .After reading 5 articles I decided to sleep around 3pm in the afternoon and leave my phone beside me . And again I woke up around 5pm and to my surprise my article about Mother's day get $2.27 dollars and I am blessed with that .But my body still not in good condition and I started to feel nervous at the same time asking myself do I have a symptoms of COVID 19? To my curiosity I search it and read the symptoms it written:
Most common symptoms:
fever

dry cough

tiredness
Less common symptoms:
aches and pains

sore throat

diarrhoea

conjunctivitis

headache

loss of taste or smell

a rash on skin, or discolouration of fingers or toes
Serious symptoms:
difficulty breathing or shortness of breath

chest pain or pressure

loss of speech or movement
I become so afraid and nervous until right now because I have a lot of symptoms of COVID but I am praying that God will healed me a day from now .I feel so tired now and my voice become husky and my throat is In pain. My journey starts yesterday and I hope it will not take weeks to recover from it.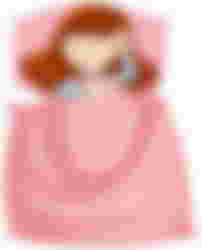 All day I just lay down and thinking about the said sickness but still I'm praying for the healing power of our almighty God. I don't have any topic comes in my mind right now and I decided to write here my journey of this sickness . I wanted to go to the doctor but I am afraid if they will diagnose me right away "Covid" that was I noticed here in the Philippines if you have some symptoms automatically they will accused you that you have a covid .I believe that there is really a covid but for those who has a severe fever and cough but for some who have some symptoms,some hospital easy to declare that you have already in your body .I decided to have my own Issolation room where me,myself and I are in this area and taking medicine and some herbals for me to easy recover.
And later I'm going to undergo "tuob" and I will post it here to make an update. Hopefully Ng everything will be fine soon .