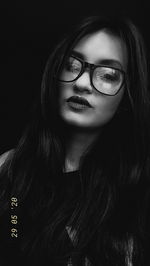 When I am into too many things, I don't feel like cooking anything. In fact, sometimes I become bored of eating homemade food. Honestly speaking, every single day I have to finish tons of work including household work as well. Plus now I have my dog so I have to maintain a schedule for her.
I can't cook all types of food plus sometimes I don't have proper ingredients for specific cuisine so I can't make everything at home. For Indian food ingredients, most of the ingredients I have to pre-order and because of unavailability, delivery takes almost months. Bengali food I can cook but sometimes I don't feel like tasting the same kind of food.
Funny thing is, when I start scrolling social media in the middle of the night, I have noticed that all kinds of food posts are in front of me. I don't know how they understand my psychology or how these social media platforms play games with me. Like what the hell? Moreover, "Why this time you are showing me all types of delicious food videos and photos?", that's the question.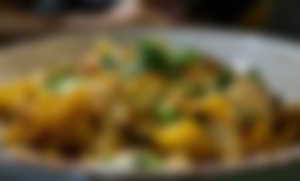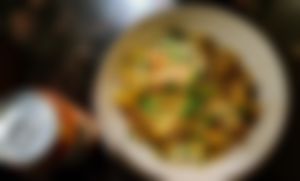 I have a weakness for Indian food especially something spicy and sweet-sour. The diversity of Indian food always reminds me that I haven't tasted any food in life. India is popular for Masala and a large variety of cuisines and recipes. Every state they have their own traditional foods and they taste different from each other.
Anyway, yesterday somehow I felt hungry in the middle of the night. Yes, here, in my area, there are some shops that stay open for 24 hours or at least until midnight. I have already mentioned that winter nights are boring and I was feeling so hungry and bored so I decided to go out in the middle of the night to taste Indian food. To be honest, I was not sure whether I am going to get any Indian food or not as it was around 11.30 pm.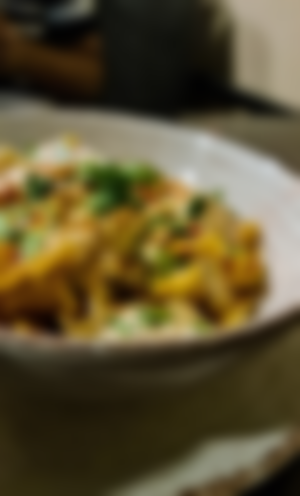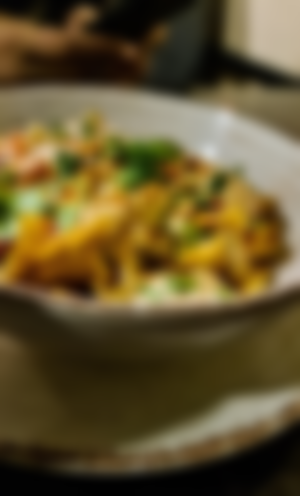 I was lucky because the restaurant was open and ready to serve food. I have ordered Samosa Chaat which is local Indian food made of sour yogurt, potatoes, and crispy pastries pieces. The main ingredient is chaat masala which elevates this dish and will give u an exotic flavor.
I would say this chaat was like heaven food for me in the middle of the night...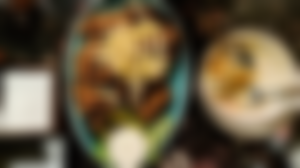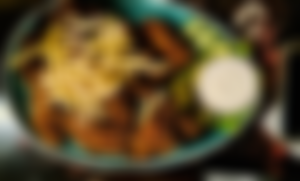 Later I have ordered 7 pieces of chicken fries combo meal served with french fries, mayonnaise, some slices of cucumbers, and pickles. I am not a fan of pickles but I am a fan of chicken fries and french fries.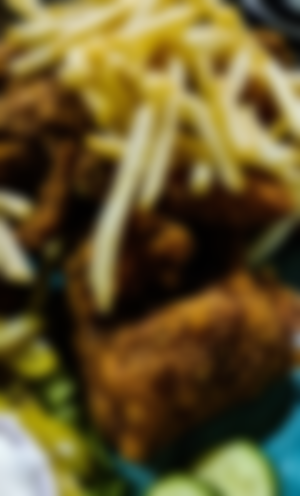 French fries were really delicious and chickens were juicy, hot, and crispy too. I was not expecting such foods, especially at midnight because most of the restaurants serve pre-made food at night.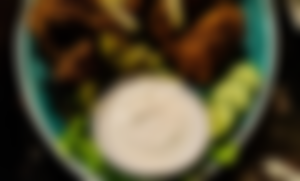 To be honest, after eating such a delicious chaat I was not in the mood to eat chicken fries so I have eaten one leg piece and decided to take a parcel. I didn't want to lose the real flavor of both dishes as they are completely opposite from each other according to taste.
Chicken combo meal costs me 210 UAH which is almost 7.5$ and Samosa Chaat costs 55 UAH which is approx 2.3$. So overall meal cost was around 10$ which is pretty cheap considering late-night food.
I don't like to compromise when it comes to good food. After all, good food, good life...
I am skinny so I don't hesitate to consume junk and street foods...
---
---
Find me on youtube...
Don't forget to subscribe to my channel...
You can find me on Twitter...
Original post written by @priyanarc...
All the pictures used are captured by the author...

This post also can be found here: https://peakd.com/hive-120586/@priyanarc/late-night-craving-or-or-samosa-chaat-and-fries