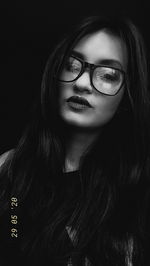 When I try to analyze my emotions, I fail often. It doesn't mean I don't understand myself, I just can't recognize myself sometimes. Anger is something that I have been dealing with for a long time. Some of them are negative feelings and some of them are according to the consequences. Because when an incident or an individual acts like bullshit, I can't tolerate it. I often try to stands out on my ethics, I listen to people but I use my brain too. It took me a long time to practice and justify my own actions. And when I see fake judgments and criticism or abuse of enormous power, I feel annoyed and angry.
It's not only me, I believe many of us know the reasons for our anger. My friend Bella was a short-temper girl. She often used to get angry so easily. Anger sometimes makes us weak and I have learned about it by seeing her actions. She was a kind-hearted, good girl but people used to misunderstand her. No matter how much she tried to express herself or explain the consequences, she often ended up in a mess...The situation used to get worse...
Now the question is, is it okay to be angry? I guess yes, it's emotion-related to human psychology. But accessive anger can cause damage and we all know about it.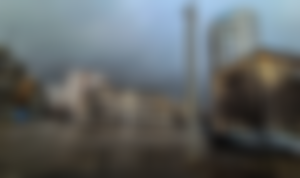 My anger level is different, sometimes I shout when I want to open up myself and don't wanna keep my anger inside but sometimes I keep my aggression and anger inside. And over time, either I forget about it or it just grows. That's why I said I can't recognize myself sometimes. Honestly speaking it's hard to explain the level of my anger...
Everyone has to deal with their own anger issue more or less. When you take a joke seriously, you might feel anger or maybe something will come into your mind. You don't know but you will feel something is happening inside you, just like a burning soul. Some people are hypocrites and their hypocrisy level beyond. And when you have to deal with such hypocrites, you will lose your mind and their hypocrisy level will drive you crazy. Sometimes you will never know what's going on around but you will realize that a type of aggression is increasing inside you when you see something wrong or injustice.
People will say don't take it personally, some will say, your anger can be the reason for your failure. That is so true. When you get angry, everything becomes suddenly dark and somehow blackout happens. You fail to see reality and inside scenario and start judging the situation based on your anger. Even you start taking decisions and if you take any decision on the basis of your negative emotions instead of using your brain, it will go wrong.
---
Anger doesn't solve anything, it destroys everything instead of building... People are unable to manage their stupidity so try to manage your anger...
---
My aunty is dealing with cancer, she has only a few days left and now she is counting her days. I wish I could explain how it feels seeing someone before her death knowing that she will die anytime. There is no hope and the doctor already said that they can't do anything. I am feeling anger or aggression or I don't know what is it, it's a painful feeling knowing the truth, I wish I never get the news of her health condition. I wish I could change something for her, but humans are helpless sometimes so do I.
The last thing I saw her shallower eyes and faded skinny face, that's all. I couldn't tolerate more. I am not upset because we all have to die but I don't know what exactly I am thinking or feeling right now knowing the truth.
---
Not every day is the day, some days are gorgeous and some days feel like hell. It's all about mindset and feelings full of emotions. Every day we deal without mindset and struggle for healthy emotions...
What can I say, maybe I am just a weak human being...Maybe my anger is a punishment for myself...
---
---