Way back year 2018 when my friend introduced me about cryptocurrency along with the micro wallet that holds cryptocurrencies. I was eager to learn digital money because its new to me knowing my friend getting its benefit since coinpot has launched a year ago, he was able to attract bunches of referrals (including myself) – I fell into curiosity on how this freaking site works and can I really get free money from it? I did research, at first, it was too difficult to gasp understanding on unfamiliar words like faucets, crypto coins, bitcoins and etc.
I found out that there are tons of websites which offer rewards of Free cryptocurrency by watching ads, videos and some other easy tasks. Other than that, Coinpot is still the best wallet tool for me in earning currency aside from coinbase. Its actually on my daily routine to collect a a few bits of currency.  Another thing i love about this microwallet is their conversion system. We can convert coins completely into another coins and vice versa.
DASHBOARD- You can view here every details, earnings and transactions you did on partnered faucets.

It supports 5 digital currency such as : BItcoin core ( BTC), Bitcoin cash (BCH), Dogecoin, Litecoin, and Dash. Coinpot gives tokens reward for every claim and visits you do to from faucet sites.

COINPOT TOKENS OPTION:
Convert tokens- just simply convert this tokens to any currency you prefer. It doesnt require you any additional fees and this will instantly credited to your preferred currency.

Mine Tokens- mining is another ways to earn passive tokens using the site itself. They are recommend to turn off anti-viru or adblock for software extensions on device to prevent low earning rates upon mining. Run your miner for atleast 5 minutes to take effect credits on your coinpot. ( dont let you device not fully charge before mining as its reduce cpu usage and source for low performance)

Play Loterry and Multiplier- if you want to risk your tokens then you can also try this option, however once in a blue moon to get chance of winning and its part of gambling ( I do not suggest to use this).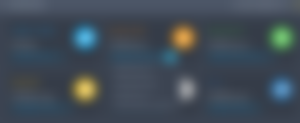 Very spectacular idea to input this option summary in CURRENCY COINS
Deposit - They have minimun amount to credit on your wallet: 0.001 btc, o.o1 bch, 1000 doge,

Withdraw- upon reaching the minimum amount , you can request payout to your desired wallet. ( I am currently using coins.ph for withdrawal address).

Convert- this actually convenient for me because i used to convert other currencies to one currency which is BCH. ( BCH has minimum widrawal amount.)

Mine- Same features on earning extra coins through mining but i dont recommend it if you dont have strong device that can hold CPU power usage.

Payout transactions- this option showing transparency of all transacted payout.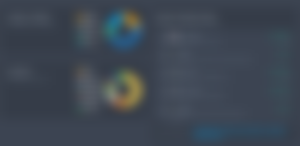 NEWS UPDATE- On the column below the Dashboard , you will see News to read important updates and information about the website and its partnered faucets.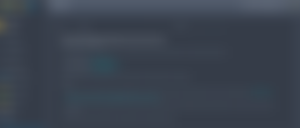 LOTERY AND MULTIPLIER- below the news are games section 9 if you want to increase your tokens, Play at your own risk since chances of winning is probably 0%. I tried to play this many times until i get tired of hoping to get lucky on this game.
CHALLENGES- After game section, there is also challeges that motivates the users to do daily visit on faucet sites. There is a leaderboard section which let you view your monthly rank and other users. List of progress also included in this selection.
STATISTICS- This is the report page of coinpot for transparency information. It shows the total activity of all users.
COINPOT takes all transactions instantly from these following (7) small network of high-paying faucets :
You can visit each of these websites multiple times per day plus they have some features to get extra bonus. ( It varies in different faucet terms and conditions for bonuses which i will discuss later on part 2 of this article)
Having trouble on my internet, now i decided to write article best
 and all for most during midnight. Later i will update this article. 
and will include more reliable source on how to earn coins on coinpot. 
Prey27- "Sharing is a blessings"