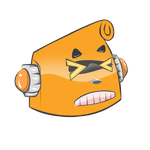 So it seems like the Verge Coin or Network has been attacked and there is going to be a major re-org happening. I am not really sure what the re-org means but I am guessing it is something that needs to happen to bring the blockchain back to normal. Here is some detail on that story
https://www.coindesk.com/pornhub-payment-verge-blockchain-reorganization-attack
Some highlights from this hack and some unanswered questions:
Looks like this is the third time Verge XVG has been hacked.

Verge is now tied with ETC in the number of times the network/coin has been hacked.

What does the re-org mean, what exactly happens?

How will people now pay for their porn subsriptions? lol
My personal concern is that I had some Verge coins in my wallet and they have completely disappeared from the time being. I don't know if they will ever come back and I don't even know where to follow up on that.