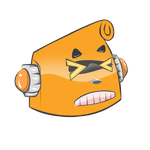 I've been playing around with noise.cash since the last 2 days and I really like the platform and have learned a few things about the platform and wanted to share with everyone. Obviously this will change very soon as the platform will keep evolving but here are my findings:
If you want to watch the same thing on YouTube, here it is
The platform is free to use and post unlike memo.cash which kind of makes noise.cash a competitor to memo.cash but memo still has value and potential. I like the fact that you have to pay to post and it might reduce a lot of the noise but hey, noise is intending to make noise :) so they are probably 2 different things!
It seems like the tips on the noise.cash platform are funded completely by the one and only @MarcDeMesel and it seems like there are enough funds to keep the platform going for a few years according to the official noise.cash handle so this is great news!
Right now if your behavior on the platform is good, you get a small amount to give out in tips which can be shared between the person you tip and you. You can keep up to 80% of the tip to yourself similar to Publish0x. It seems like that experiment will work but only time will tell.
There are 2 tabs where you can only look at posts of who you follow or the general tab where you get to see all the noise.
All in all, seems like the platform really took off and it will be really interesting to see how it shapes up in 2021!
If you are on it, let me know your thoughts and how you like noise.cash!