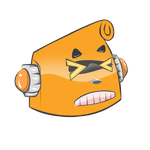 I am a HUGE metal fan and also a HUGE fan of the band Slayer. I have seen them live a couple of times and their energy on stage is incredible even when they had become old. I have seen a lot of covers of this song played. Infact, in my younger years I had a band which played this cover as well and I can tell you with utmost certainty that this is THE most incredible cover of the song ever played!
If you are a metal fan, you have to watch it. Let me know in the comments below how you feel about this incredibly talented guy playing this song.
This guy has incredibly pulled off a 4 member band song (maybe 3 without the bass) all alone. Hats off to this talent!