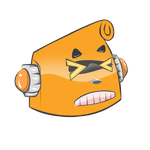 Helium is one of the crypto companies I really liked from the beginning. They have a solid team, great people backing it, an actual product where the core service is decentralized and many more great things in the pipeline. Today they made 2 major announcements which were particularly exciting.
1> Helium Tabs
This is basically one of the first real world applications to be going live on the Helium People's Network! Imagine you buy a tab worth $10 and keep it on something very precious to you, say a dog collar. So in case your dog gets lost, you can live track it's location as long as it's in the range of the Helium people's network which is very damn impressive in the US! Here is more information from their website.
2> Going International!
With the tremendous success Helium has had in the US, they have announced today that they're going international. They had already opened up in the Canadian market earlier this year but now they have opened up in the major cities in Europe and some countries in Asia. You can go to their website for a full list of countries they support!
This is one of the great products in the crypto space which i'm really looking forward to not just because I own a hotspot but also because it has incredible potential. Here is a sample video of earnings from the hotspot
If you'd like to buy a hotspot, you can use my link to get a discount which you wouldn't get otherwise. This is the link http://fbuy.me/v/blitzkreig