Huge news from Algorand and KuCoin boys!
To continue offering the most cost-effective transaction methods for users, KuCoin now supports deposits and withdrawals for Tether (USDT) and USD Coin (USDC) onAlgorand.
Users can now deposit and withdraw USDT-ASA and USDC-ASA on KuCoin using the Algorand transport protocol.
Go to Deposits/Withdraw>USDT/USDC and choose Algorand mainnet to complete your USDT and USDC transactions.

Using Algorand's network, USDT can be transacted at over 1,000 transactions per second in a scalable, secure, and decentralized way. With Algorand's simplified asset creation, instant financial exchange, and immediate transaction finality, Tether is leveraging technology at the forefront of open financial innovation.
How Circle is using Algorand
Algorand will be the first blockchain with a stablecoin implementation based on that framework that is Powered by USDC. This will allow people to easily move funds between traditional banks and card networks to digital dollars on the Algorand blockchain. Algorand is helping Circle and USDC create a foundation for developing a wide range of scalable, secure and compliant financial applications. Algorand also brings unparalleled speed with low transaction fees needed to power Stablecoins.
To celebrate the stablecoins USDT-ASA and USDC-ASA launching on Algorand, Pool-X will cooperate with the Algorand (ALGO) project to launch a series of New Year campaigns as gifts!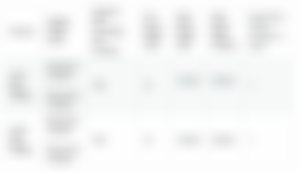 Pool-X will be launching the 21-day USDT and USDC Fixed Staking products at 10:00:00 on February 19, 2021 (UTC), with an APR of 16%! Please stay tuned!
Activity 3: 5,000,000 ALGO Trial Funds Being Given Away
Timeline for Trial Fund campaign (UTC):


Stay Tunned!