Hello, my name is Renan, I write here on the blog and also participate in the community JetFuel.Finance, which is a DeFi project that runs on the Binance Smart Chain, with considerable APY yields and they also hold the FUEL project token.
On February 12, at 10:51 PM, chatting in the group's Telegram chat of JetFuel.Finance, I sent a screenshot and one of the users named Mandu (@christarman) expressed a doubt. See the link in the chat:
https://t.me/jetfuelfinance/56272
On February 14, the same guy named Mandu at 16:16 requested that I do a step-by-step on how to execute this liquidity operation, so that's okay. Let's go!
https://t.me/jetfuelfinance/57614
AND HERE WE GO. HOPE YOU ENJOY READING AND LEARNING!
https://t.me/jetfuelfinance/57622
Some time later, I got the good news that there would be a contest for us to compete for team-sponsored FUEL for content creation about guides and tutorials. This is an excellent initiative. Congratulations Flight Commander Miro (@jetfuelmiro)! 👨🏼‍✈️🛫 
More Info abou the contest here: 👇🏽
$1000 Jetfuel Guide and Tutorial Incentive Contest!
Well, that's enough, let's go to the tutorial!
Answering Mandu's question, let's go through step by step how to deposit FUEL-BNB LP in the Vault of the B-29 Superfortress or F-16C Fighting Falcon. For this, first of all you will need BNB and FUEL, as it is explicit and I will do the step by step so you understand before doing the tutorial. Before also making the LP's stake in the Vault, it is necessary to provide liquidity of this pair through the PancakeSwap (to stak B-29 Super Fortress on JetFuel) ou StreetSwap (to stake F-16 Fighting Falcon on JetFuel). 
See that for each place that provided liquidity, you can make the stake in a different mode, with variation of APY, but rest assured that below you will see the step by step.
Before we get specifically into the guides and step-by-step I would like to share some information about the statistics of Jetfuel.Finance available on  PancakeSwap. Check it: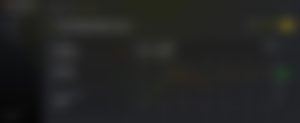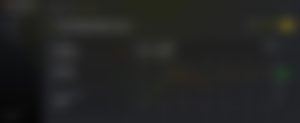 So let's go guys, below is a video explaining detail by detail how to add liquidity to the pool (in the case of the video I used StreetSwap). Anyway I have assets in both pools, both PancakeSwap and StreetSwap. See here in topics the step by step before watching the video:
 And here's a top tip. If you are used to investing in DeFi, you can monitor the returns of your farms through Yield Watch, just by entering your Binance Smart Chain (BSC) address from your portfolio into the following link:
Check my portofio of farms below:
And you can manage all of your earning with this tool. Cool doesn't it?
Any doubet? Share on comments. I'll be glad help you.
>>> JetFuel TELEGRAM GROUP <<<