Chapter 1 of 15 - How i end up with 0 balance in BCH?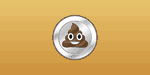 I started in January 2019, saving 20% of my monthly salary and convert it into BCH.
So, after months and months of saving from my salary and buying BCH, I finally decided to talk about these savings in cryptocurrency with my family (newbies in this area), so they can also contribute at my goal. (achieve at least 50k in BCH)
Dinner time, I've thought that this is it, this is the perfect moment when I can share my ideas and my thoughts with my family. 
At first, they didn't seem so confident with all my ideas and my saving till then. My father also got angry saying that all these saving actually are already lost and what was in my mind doing these savings, without asking for their opinion. 
After minutes and minutes of talking about this, and showing them that I've also made some profit in these months of saving, my father told me, it will help me investing 5% of family earnings in my idea, but with one condition, to teach him exactly how things work with BCH (worst idea ever).