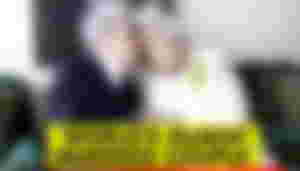 A couple from Ecuador who has been married for 79 years has been dubbed the world's oldest married couple by Guinness World Records.
Julio Cesar Mora Tapia, 110, and Waldramina Maclovia Quinteros Reyes, 104, have an aggregate age of 214 years and 358 days, the organization said in a statement yesterday, Aug. 25.
Julio Cesar was born on March 10, 1910, and Waldramina on Oct. 16, 1915. They wed on Feb. 7, 1941.
Their paths crossed because Waldramina's sister was married to Julio Cesar's cousin. The two met during Waldramina's school vacation when she was visiting her sister.
They started off as friends before entering a relationship. When the couple tied the knot in 1941, it was a secret ceremony because relatives from both sides did not approve of the marriage.
However, they have proven that theirs is a lasting love.
"The love and maturity that we had as a couple from the beginning of the marriage allowed us to know each other and grow emotionally to define our future," they said.
"It was not easy because our relatives did not have a good relationship, but with time and patience we were able to unite them and we became an example and the best reference for the younger generations.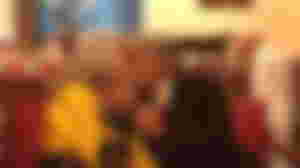 The two are parents to five kids. Their eldest son sadly passed away at 58. They have a family of 11 grandchildren, 21 great-grandchildren and 9 great-great-grandchildren.
The couple still enjoy each other's company after all these years. Their daughter Aura Cecilia said their hobbies include planting and sharing their harvest through big dinners. They also like watching movies and going to the theater together.
Julio Cesar and Waldramina advised, "Family unity under the rules of love, mutual respect, honest work, and proper education based on family values are the keys to healthy coexistence."
A couple who previously held the record was from Texas, USA. John and Charlotte Henderson were 106 and 105 years old respectively, with a combined age of 211 years as of November 2019.