Fud and Fud again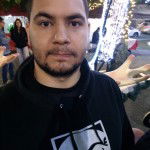 One of the biggest scandals in the cryptocurrency market was that of Mt. gox. The cryptocurrency exchange was responsible for the second crypto winter that liquidated more than 90% of blockchain market trader positions in 2014. According to Mt. Gox at the time, nearly 750,000 of the platform's customers and 100,000 of their own bitcoins were stolen.
As a result, investors saw a total loss of around 7% of all available bitcoin, which was priced at $473 million at the time. Since then, victims of the event have been waiting for a refund of the cryptocurrency, which has appreciated by more than 6,000%, at the time of writing the article.
The years-long process, in July 2021, gained light on the resources affected. Right after a lot of headaches, the refund of victims is scheduled for September 15, 2022. That is, two major events will happen on the same day, as this is also the scheduled date for The Merge on the Ethereum network.
It is worth pointing out that there are around 140,000 BTC that must be refunded in full. The repayment is expected to end before the end of 2022.
Os pagamentos do Mt. Gox Bitcoin são esperados há muito tempo. O processo durou vários anos e, finalmente, em 2021, agora há recurso à vista para todos os afetados. O advogado Nobuaki Kobayashi foi nomeado o Administrador de Reabilitação e será responsável pelo processo de reembolso. Espera-se que isso aconteça ao longo de vários meses, e uma data concreta já foi definida para quando os reembolsos podem começar.
Salve a data de setembro
Desde o anúncio do plano de pagamento de bitcoin Mt. Gox em julho de 2021, os usuários afetados aguardam quando o pagamento começará. Até agora, as reivindicações pelos fundos estão sendo processadas e há cerca de 140.000 BTC que devem ser reembolsados em sua totalidade.
Speculation has been running high since Mt. gox. After all, the large amount of bitcoins entering circulation, added to the appreciation of the primary cryptocurrency in recent years, could negatively impact the price of BTC.
However, we can expect bitcoin to be free of yet another terror from the bankrupt exchange. After all, bitcoin payments from Mt. Gox will happen over a period of time. Therefore, only one part will reach circulation at a time.
On the other hand, the delivery of bitcoins starting with the Ethereum merger may not be a good thing for the older cryptocurrency. That's because investors tend to sell news by dumping ETH, which can push BTC down the same path.
In addition, we cannot forget that a possible increase in interest rates may be made by the Central Bank of the United States on September 21st. As a rule, this movement is also not well regarded by risk markets and bitcoin is part of this movement.
You may have heard of Ethereum because of the role it plays in creating NFTS (non-fungible tokens). Or maybe you've noticed that it's the second most popular cryptocurrency and you want to be a part of the movement. Or maybe you've noticed the various "all-time new highs" he's reached recently.
However, you have heard of it, Ethereum is one of two cryptocurrencies that experts recommend investing for beginners (the other being bitcoin). This is because it is one of the more established coins than other lesser-known cryptos. So, if you've decided that cryptocurrencies have a place in your portfolio, are okay with the risks, and are ready to buy some, this guide is the best place to start.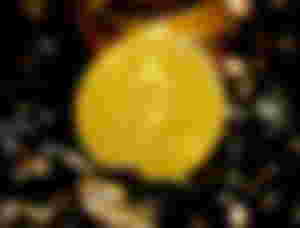 Experts say it's smart to keep your cryptocurrency investments representing up to 5% of your overall portfolio. This article is not an investment recommendation! Crypto token prices fluctuate constantly, and experts also recommend not investing more than it would be ok to lose if the token plummets.
It is critical to consider other necessary investments, such as saving for emergencies, paying off accumulated debt, and preparing for retirement using more conventional strategies.
What is Ethereum?
Before you start buying coins, it's important to understand exactly what you're investing in. Ethereum has a price history to support its potential as a value currency, but there is also interesting innovation happening with ETH that highlights the currency's use.
The Ethereum blockchain can be used by developers to create decentralized tokens and applications, also known as DApps. To access this network, you need to buy its native token, Ether: ETH.
As with Bitcoin, investors can buy and hold Ether as a long-term investment, with the hope that its value will continue to increase in the long term. But as with any cryptocurrency investment, the price of ETH is likely to see a lot of ups and downs, especially in the short term.
How much is Ethereum worth?
Ethereum launched in 2018, and it has had many ups and downs over the years. The most recent was when it passed over $4,800 in November 2021. Its price fluctuated between around $1,000 and $4,800 per coin in the year 2021. While the price of Ethereum has dropped a bit since its last high on the last year, it still holds significant value.
Like most cryptocurrencies, the price of Ethereum fluctuates a lot. Price fluctuation should be anticipated in any crypto investment. If the ups and downs of price movements generate a lot of discomforts, it may be better to reconsider this type of investment.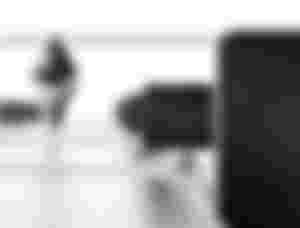 It's also important to remember that Ethereum - like any cryptocurrency - only has value because people believe in it. Its price is not directly tied to any commodity or currency, so it is prone to intense swings based on external factors such as media attention or regulation.