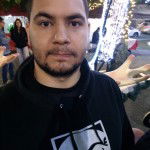 Hey guys, beauty? this is Shadow, this video is going to talk quickly about the token of the caramel dog, a project made in the hoax just like Dogecoin was, this time made by Brazilians and the most impressive thing is that the guys are taking it for granted and the price is going up the links down there if you want to play a little.
https://viralatafinance.surge.sh/
It is important to be very careful with meme projects
While the idea of a "Brazilian Dogecoin" with the most famous mongrel in Brazil is something fun, it is worth remembering that memes were born to be fun and not a safe form of investment.
Vira-Lata Finance is part of a market that has been growing a lot (DeFi), especially when it comes to making a funny coin with the objective of generating profit for investors. However, many of them can end badly, such as the case of YAM and its 99% drop.
With the DeFi sector in its infancy, we are at a time very similar to the altcoins market in 2017, very easily to create any asset, even without a very solid basis for the entire project. With that, be very careful when participating in the caramel dog joke inside DeFi.