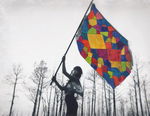 Hello folks,
This post is intended to be a weekly series called, erm, you guessed it: Weekly Recap.
While this might not contain all and every important update occurred during the period, it aims to bring you some information you might have missed.
Let's go.
"CNBC's Kate Rooney reports on how decentralized finance is the next venture capital buzzword and how it plays into crypto."
CNBC: New face of crypto-economics, DeFi
If you've been in crypto for a while now, that is, even for about six months, I assumed you experience the potential and drastic evolution of DeFi and its related tech in the sphere; once you listen to such media coverage, don't you feel you're ahead in the game? Use it, my friend.
Source: https://www.cnbc.com/video/2021/04/15/heres-what-decentralized-finance-or-defi-means-for-crypto.html
I also came across an article where a comprehensive research paper is released named as:
"Decentralized Finance: On Blockchain- and Smart Contract-Based Financial Markets"
https://research.stlouisfed.org/publications/review/2021/02/05/decentralized-finance-on-blockchain-and-smart-contract-based-financial-markets?utm_source=twitter&utm_medium=SM&utm_content=stlouisfed&utm_campaign=d9fc1bf3-e70c-42e9-8b72-e2bf29ec662c
I'd certainly recommend this a read, have a cuppa T and sit back and play some audio on your headphones and delve into this. It is very well written and you may indeed find facts that you don't find in Twitter posts about DeFi and crypto.
Kindly note that if you want to make gains in crypto, you need to hold better insight than the next person, to do so, having valuable information is one way to achieve it.
The point of all this is the fact that I wish you see the direction of where this is heading towards; not thinking of tomorrow, or next week and not the next month; try to think of the evolution of this beautiful tech most of us now somehow us in the near and far future; then position yourself for a long term.
Polygon shines

Projects like Aavegotchi, Aave, Paraswap and Pooltogether already do transact on the low fee and fast network. Seemingly we have Instadapp, Curve and DeFiSaver are the next to join the club and [away from Etherium loyalty punishment scheme]

Binance Chain
There have been concerns about BSC's lack of opaqueness in DeFi-sphere:
This flood provides great information:


"Some might overlook the influence Binance Chain has over Binance Smart Chain's validator set.
BSC has 21 active validators, making it more centralized than most platforms.
This validator set is determined daily by Binance Chain, a network managed by just 11 validators."
"BSC's active validator set resets daily based on each validator's voting power (staked BNB + any delegations).
All BNB staking and delegation takes place on Binance Chain through a staking module.
Binance Chain validators manage this module, thus all BSC validator accounts."

"Binance launched each chain with "a few trusted nodes" in the validator set.
BSC now supports several third-party validators, although at least 5-6 others have close ties to Binance.
The distribution of validator accounts is far less clear for Binance Chain."

"It's hard not to presume that each Binance Chain validator is in some way connected or tied to Binance.
They each take turns producing blocks in a seemingly predefined order.
There doesn't appear to be any stake-weighted mechanism to determine which one produces the next block."

"For those using BSC, take the time to understand the topology of the network.
Sure, the fees and speed (both UX factors) are undoubtedly preferable.
But strong censorship resistance and fault tolerance are not part of the package."

Note: Wilson Withiam is a doing research for Messari.
Lido Finance
While we've currently seen almost 4 million ETH is locked in ETH2.0 staking contract, about 5.5% of this staked through Lido, which provided decentralised staking opportunities for everyone.
dYdX : On-Chain Perpetual & Margin
As you probably know, dYdX has integrated their L2 solution recently, in line with this, their transaction in volume grows steadily. They also added more instrument to transact with after the UNI and AAVE addition.
mStable: Autonomous and non-custodial infrastructure for pegged-value crypto assets.
mStable offers approximately 70%-80% APY for wallets that hold BTC and wants to make some gains. 
Compare this to APY in Celsius: Currently 6.20%
- Coingecko released "Q1 2021 Quarterly Cryptocurrency Report"
https://www.coingecko.com/buzz/q1-2021-quarterly-cryptocurrency-report?utm_source=coingecko&utm_medium=annoucement&utm_campaign=2020-Yearly-Report

- DeFiLama now displays Avalanche on their platform therefore Etherium, Binance Smart Chain, Solana and Avalanche TVL values could be seen on a single platform.
https://defillama.com/home
- QuickSwap and Cometh announced that they will incentivise use of Polygon network, as they will grant users MATIC.
https://twitter.com/0xPolygon/status/1381976570579972100
- YearnFinance will buy back about 300k worth of $YFI as part of their Buy Back and Build inititative.
https://twitter.com/iearnfinance/status/1382348946215993347?s=20
- Stake DAO V2 announced, which brings together gamification with in-platform NFTs, an array of staking protocols, a sleek decentralized exchange, more strategies and ways to log in, one-click staking, cross-chain functionalities, and more, all designed with the goal of making it effortlessly easy for anyone to supercharge their crypto returns.
https://stakedaohq.medium.com/stake-dao-v2-f2af9e411059
- MatterLabs announced they could implement finality in providing 20k TPS through zkPorter.
https://medium.com/matter-labs/zkporter-a-breakthrough-in-l2-scaling-ed5e48842fbf
That's all folks!

I appreciate your time and would appreciate even more if you let me know what can I better, and/or if you have feedback!

Stay well!
papa4enko