Raspberry on steroids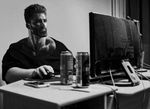 a Core i7 11th gen on a board the size of a credit card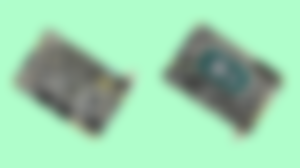 This new motherboard has an integrated Intel processor along with 16 GB of RAM and supports M.2 hard drives, being the size of the DNI.
Technology has advanced by leaps and bounds in recent years and, in fact, today we find devices that completely defy different product standards. We don't have to go too far; cell phones are devices that combine the uses of different devices.
The small format of these devices allows them to be carried in the pocket, so that everyone who carries one can use it as a camera or as a computer at certain times and, of course, both as a music player and, at the same time, as a loudspeaker.
Despite being miniature computers, many companies are still determined to offer the power of a laptop in a device that has the dimensions of a credit card. This is the case with the new Aaeon device that looks like a Raspberry Pi, but hides much more.
This equipment, which has been branded as next-TGU8, has as a differential and characteristic element the fact that it is compatible with Intel processors. Yes, it is not that the nerve center of the equipment is a mobile processor or lower. What they have done is to integrate a laptop chip directly.
What we have in front of us is a motherboard with a fairly small footprint that can be configured with three processor options. The chips chosen are 11th generation Intel: the i3-1115G4E with two cores, the i5-1145G7E with four cores and the i5-1145G7E also sporting four cores.
performance level, the most powerful processor has a speed of 1.8 GHz and peaks at 4.4 GHz when needed. Following this the RAM capacity can be configurable with up to 16 GB LPDDR4x. Storage is user configurable as it supports M.2 hard drives.
The ports that we find inside this pocket computer are several, being the HDMI the most striking one that allows to output images with Full HD resolution. Of course, you can also connect a screen with 4K resolution thanks to the eDP or embedded DisplayPort that is integrated on the motherboard.
To connect to the Internet, it must be done via ethernet cable and, in addition, you can link two ethernet cables, it also integrates two USB 3.2 Gen 1 ports and a port to connect to the power. It is clear that with this integrated power, these motherboards are used for professional situations and not as multimedia centers.