Reunion With Two Stage Houses
Greetings to all friends!
Hot air is accompanying me today, my journey today is to visit where I lived when I was little. Located far from the city, I was surprised when I arrived at two abandoned houses on stilts in the middle of a wild meadow dotted with various plants and livestock roaming freely around it. I feel like I'm being thrown back in time, where life was still very simple and humans coexisted with nature.
As if nothing has changed even though times have changed. I just realized too because it hasn't been inhabited for a long time. I feel like I'm back when I was small, when I lived side by side with these two houses. The air is cool but hot, it reminds me when I grew up with my friends that I don't know their whereabouts anymore.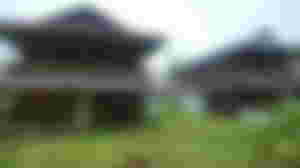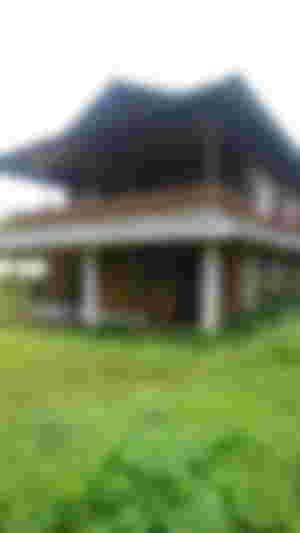 Both of these stilt houses have been abandoned for years. The wooden walls looked weathered and cracked, and many of the tiles had fallen and broken. However, I still feel captivated by the beauty of the natural surroundings. Wild plants that grow wild, soft green grass, and of course the adorable cows that roam around it.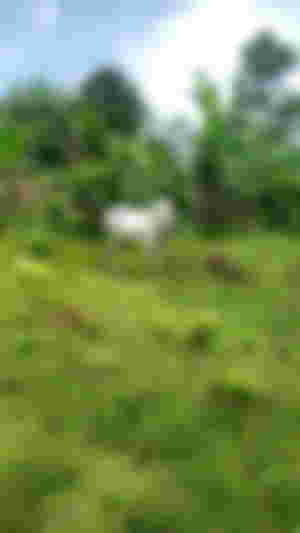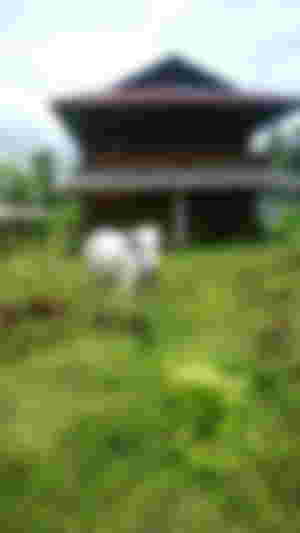 I feel like discovering a new world that is very different from the city life that I usually live in everyday. Here, everything feels so natural and pure. No pollution, no noise, and nothing too forced.
On the left side, you can still clearly see a nursery for plant seeds. I remember the monthly plants, such as chilies, tomatoes, onions and also ornamental plants such as flowers. This place is used for the maintenance of plant seeds, before the plants are planted in the agricultural land area.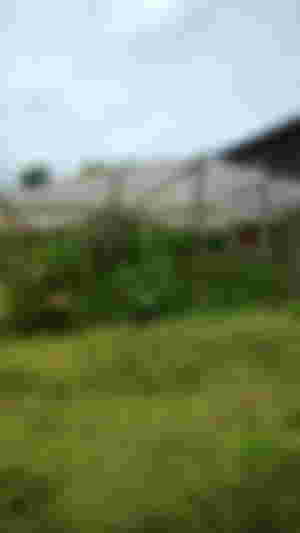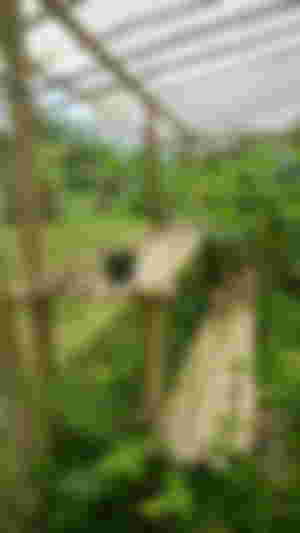 The view of the beauty of nature is still very clear, when a papaya tree grows alone on the wild grass. In the past, I liked to eat papaya because this area is famous for its fruits, especially papaya plants. But now it is different, there is only one tree left, maybe it has been damaged or eaten by cows.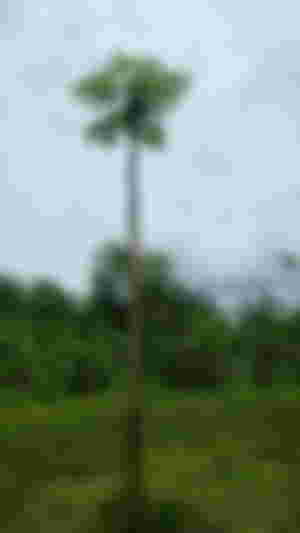 However, behind the beauty, I also feel a little sad. How could my neighbors just leave this place and let it lie? I think about the past, about the life that used to exist in this place, and about how this once beautiful place could have been abandoned.
However, even though there is a bit of sadness in my heart, I still feel grateful to have arrived at this place. I feel like I found a beautiful and peaceful place amidst the fast paced and busy life. And even though the stilt houses are abandoned and no longer occupied, I still feel like there is something valuable here, something that cannot be measured in money or possessions.
Today there is joy and sadness that penetrates my heart, but this is the reality of life that I have to experience. That everything has its time, not all beautiful things will remain beautiful but will return to how they used to be.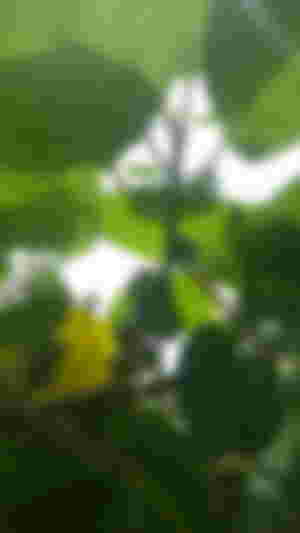 I hope someday I can come back to this place and see how nature and the animals that live here continue to grow and develop. And maybe, one day, people will come back to this place and make it live again like it used to be, so that this place can be used as a peaceful place of rest and relaxation amidst the busyness of modern life. Hopefully later this hope can be realized.
Thank you for reading !