Lightning Strikes My Heart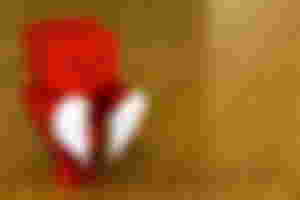 Best Wishes To You All!
Love life doesn't always go according to plan and often makes us feel sadness and brokenness that is difficult to express in words. For me, the moment I had to hear that the person I love was getting married to someone else, my heart broke into pieces.
Last night my heart was like being struck by lightning, it felt like all my dreams and hopes were shattered into small pieces that could no longer be put back together. I feel like my life is over and I don't know how to move on without the people I love.
When I heard this news, my tears were unstoppable and I felt like my life was in endless darkness. I felt like nothing could calm me or erase the pain that was so deep.
Whenever I think of the person I love having to marry someone else, my heart feels like it's been squeezed and left empty. I feel like I have lost everything and can no longer feel happiness.
For me, losing the person I love to marry someone else is one of the most painful and devastating experiences of my life. I feel like I have lost everything and don't know how to continue my life without the people I love.
However, even though this pain and sadness was so great, I learned that life must go on and time will heal all wounds. Even though it's hard, I try to move on and seek happiness in my own life.
Maybe this pain will always be in my heart, but I try not to let sadness rule my life. I will always remember the good memories with the people I love and hope that one day I will find new happiness in my life.
May God give strength to my life!