It's Not as Easy as Drinking a Glass of Milk Coffee
I don't know what I was thinking last night, I read several long and short articles, laughed a little and to a small extent I was touched. The heartfelt expressions in the writing descriptions describe concern about platform updates, but I know the author's longing for the arrival of bots.
By the way, this morning I was enjoying a cup of coffee with milk, facing the rising sun on the eastern horizon.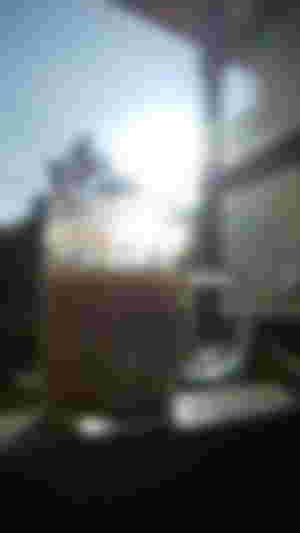 If you haven't had your morning drink yet, try stopping by with me and enjoying the warmth of the morning with coffee and milk.
Now I feel different since the return of bots, I can say that time is HARD, this is a significant update especially by bots, it's no longer like "drinking a glass of coffee milk" which can be made easily and enjoyed immediately, a mixture of coffee, sugar and milk blends until the taste of the tongue, the cavity until the stomach feels satisfied.
Now, the bitterness of coffee is very pronounced. You also must be thinking, when is it sweet? more coffee intake than sugar and milk. But wait, you know who made bots go out a few months ago? I hope you read it again, so you can taste the sweetness.
This is not a joke but as an understanding for me and you appreciate your own work more. Don't go crazy over this or any other blame, I once read an article with a bot lying and then he left, but eiiiiccc.. wait a minute, you might not realize that there is an update now.
It's not foreign to you and me when you hear that times are different, animate and inanimate objects are renewed by enabling world progress. Maybe, my face can no longer be repaired because I'm grateful for it, looking handsome or ugly is not a problem but a change in the way of life I have to make because I want to balance it with my current lifestyle.
So how? hope you taste the sweetness.
Thank You !