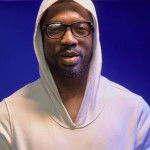 ​Image Source.​​​
---
There is no doubt that Leicester started the season well and I was already tipping them to pull another surprise or at the worst challenge for the top 4.

I love their pattern of play too and so swift on the counter but they have lost a bit of ground when they lost to Fulham and again yesterday when they lost to Everton.
Everton was clinical and got the first goal when Schmeichel fumbled Richalison strike in the 21st minute, into the back of the net. With a keeper as him, at such a level, I expected better.
Leicester did everything to get back into the game but it wasn't meant to be until Holgate hammered home the second of the night. Schmeichel did all he could and saved twice before Holgate hammered the ball in. 
With this loss, Leicester found themselves in 4th position while Everton moved to 5th to displace Chelsea, thereby Chelsea now being in 6th, pending when United would play Sheffield United. Should United win, Chelsea would go a step down to 7th.
It has been a funny season and I am happy to see Southampton up there in 3rd.
It has been a tight affair and I think this is the tightest I have seen in recent years but this festive period would determine a lot too.   Leicester still have two huge games coming up which would be against Tottenham and Manchester United.
I will be sharing my analysis of Liverpool and Tottenham soon enough as well.
Where do you think Leicester and Everton would finish by the end of the year? I know it is too early to determine where they would finish by the end of the season.
On the other hand, Arsenal are still struggling. They drew 1-1 with Southampton who took the lead via Arsenal's former player; Theo Walcott but Captain Auba responded by redeeming himself from last week's horror to restore parity this time around. The sad thing is, Arsenal are still in 15th position and the pressure is mounting on Arteta and the team as a whole. 
---
​This Post First Appeared Here.​​​
---
Thank you for your time.
---
My pen doesn't bleed, it speaks, with speed and ease.
Still me,

My tongue is like the pen of a ready writer.

Olawalium; (Love's chemical content, in human form). Take a dose today: doctor's order.