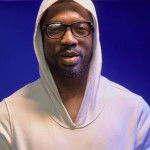 ​Image Source.​​​ | ​Licence Details.​​​
---
Wolverhampton Wanderers that have been struggling with a form hosted the in-form Arsenal. A win would do both teams a world of good but only one person can win it 
Arsenal asked all the right questions in the opening exchanges and should have been up with 4 to 5 goals. Those misses proved to be their undoing as they never recovered nor expected the things that came after.
Saka should have given Arsenal the lead after just 30 seconds of the game but his effort struck the post and went back to gameplay. He did everything right but the ball just didn't go in. Not too long after, Saka thought he had scored as the ball went in only for the goal to be ruled for offside because Lacazette was off.
Semedo had a strike in the 23rd minute but Leno brilliantly saved it. Arsenal had to respond and they did it emphatically when Lacazette found Nicolas Pepe. Pepe wiggled his way in and unleashed a curling effort to the other side of the post. Brilliant effort and he did everything never to lose the ball. 1-0 and Wolves had to respond.
In the 40th minute, Lacazette found Pepe who in turn found Cedric. Cedric flashed his effort across the face of the goal but it was easily dealt with by Wolves' defence. Saka was waiting to pounce and was even gesticulating to Cedric that he should have crossed rather than the low drive.
The game looked like they will both head into half time 0-0 until Wolves broke through. Podence moved with the ball and coolly gave a pass to William Jose in the box only to be tripped by David Luiz. The referee had no choice than to point to the spot and then issue a red card to David Luiz, reducing Arsenal to 10 men. Reuben Neves took the penalty and scored brilliantly. He sent Leno the wrong way as he found the top right-hand corner. It was a beautiful penalty. 1-1.
What an ending to the first half and a twist to end it too. Mikel Arteta had to respond and he brought Gabriel in while taking off Lacazette.
Wolves went straight for the attack at the restart of the second half as a brilliant cross came in but Arsenal head it clear to safety but Wolves can't be denied for long and in the 49th minute, Joao Moutinho produced a moment of pure class. It was a great piece of individual brilliance with a wonderful and thunderous strike that got the help of the post to go in, completely beating Leno. That was a goal that is worthy of being a match-winner and yes, it was. 2-1
Pedro Neto was hoping for another penalty in the 56th minute when he stumbled in the box but there was no penalty given. Three minutes after, Bellerin tried to find Saka in the box after darting forward with a run but the effort was cut out and it went for a corner kick.
Auba came in for Pepe in the 60th minute. He has been away on a compassionate leave due to family reasons and he has missed the last three games.
Traore was causing serious trouble for Arsenal on the night but there was no end product to it. William Jose had a cut back pass in the box for Semedo in the 66th minute but he couldn't reach it. William Jose then tried a long-range shot but it was easily saved by Leno. Two minutes after, Leno received his marching orders when he handled the ball outside the box.
Wolves got set for their first win in 9 games. Arsenal had to switch things by withdrawing Partey while the young goalkeeper, Runarsson came in. That was his debut appearance in the Premier League.
In the 79th minute, Neto forced a save from Runarsson. It was shocking for Arsenal who went from dominating to trailing the match. This is what lack of discipline can cause; David Luiz and Leno.
In the 90th minute, Bellerin fought to keep the ball in and Arsenal almost scored to draw level but Wolves on the other end could have extended their lead too when a horrible finish let Wolves down after being brilliantly played in.
Wolves won on the night leaving Arsenal to rue their missed chances.
---
​This Post First Appeared Here.​​​
---
Thank you for your time.
---
My pen doesn't bleed, it speaks, with speed and ease.
Still me,

My tongue is like the pen of a ready writer.
Olawalium; (Love's chemical content, in human form). Take a dose today: doctor's order.