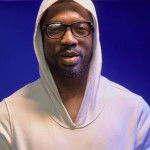 ​Image Source.​​​ | ​Licence Details.​​​
---
Villa hosted Arsenal and both came together on the back of their defeats and it has since been known that it would be a classic encounter. Aston Villa did all they can and their solitary early goal proved to be the major difference in a match where Arsenal failed to turn up.
Ollie Watkins gave Aston Villa the great start in the 2nd minute and something to build on when Cedric failed to deal with the ball forward. Traore picks it up, burst ahead and crossed into the box. It was perfect for Watkins who had to bundle it home somehow via a deflection. His effort was enough to beat Ryan who replaced Leno due to the red card he got in the last match. Villa showed they didn't come to play from the first minute.
In the 18th minute, Traore played a through ball but it was snuffed out. From it, Arsenal built a counter-attack with Lacazette as he broke through. He was unable to pick out his teammate even with a lot of space ahead of him and the attack was also snuffed out. These are the moments that define a game but he failed to take advantage of it.
In the 20th minute, Lacazette found Saka but the ball was too much, so Saka couldn't get his feet around it and Martinez gathered it. Martinez is facing his old team and he has a lot to prove. He denied Arsenal time after time and proved his credibility.
In the 27th minute, Pepe squeezed a shot in but it deflected for a goalkeeper save. This has been what characterized Arsenal on this day. They start an attack but failed to get anything out of the attack. It didn't seem to work for them on the day.
In the 28th minute, Xhaka had a freekick perfectly suited for him in his favourite position and angle. He aimed for the top corner but Martinez moved his feet quickly to save it. Good vision from Xhaka. It was a brilliant effort but the save was even more brilliant. Martinez meant business on the day.
Barkley found Traore in the 30th minute and he tried to chip the ball over Ryan who vigilantly blocked it. It fell to Barkley who aimed his shot and it was blocked as well. Arsenal can have a breather now.
Saka was brought down in the 31st minute and was clamouring for a red card against Konsa. A freekick was given and a yellow card to Konsa. The freekick was delivered into the box but it was headed over the bar. Arsenal should have taken advantage of dead balls and situations like this to cause real problems for Villa but they didn't.
The first half ended with Villa still ahead with the solitary goal from Watkins. It was end to end first half but only one team took advantage out of the chances created.
There were flashes of brilliance being shown by both teams in the second half but nothing meaningful came out of it.
In the 47th minute, a corner kick found Barkley who was unable to connect with the ball well and a Watkins' shot saved in the 50th minute. Both chances were not taken and they didn't pose any real threat to Arsenal's goalkeeper, Ryan.
In the 51st minute, Grealish found Barkley. He wasted the chance as it went off target. Grealish was hoping to have the return pass but Barkley went for it. Several missed chances by Barkley must have been the reason why the coach withdrew him so they can inject more urgency into the midfield which he didn't take too well when substituted.
A minute after, Nicolas Pepe tried to find the other end of the post but was unable to in a desperate bid to avoid another defeat. Arsenal had a series of attack with no luck, even when Auba came on into the game. Auba came close twice to draw his team level but was unable to. 
The moment almost came in the 68th minute for Pepe when we had the chance to score but Martinez saved the effort with his legs.
Grealish could have added to the scoreline in the 78th minute after receiving a pass from Watkins. His shot was parried by the goalkeeper and eventually cleared off.
Odegaard, on loan from Real Madrid, should have given Arsenal the draw when the ball fell graciously to him from Saka. He went for power rather than placement and he blazed it over the bar.
Both teams had chances but nothing meaningful came out of it and Aston Villa was able to record their 11th clean sheet of the season. Arsenal dominated possession but can't find the right opportunity to score. Only that bright early moment by Watkins in the 75th seconds of the game separated the two teams.
Aston Villa now has 35 points with 17 games to play (a game at hand too). That point was what they got in total for last season. What a season they are having right now. They have shown great improvement. 
Aston Villa performed their first double (beating home and away) since  1992/1993 season. Watkins' effort proved to be the difference as he now has 4 goals in 5 games after suffering from a goal drought in 9 games. This is a testament of his character and determination. Arsenal would go back to the drawing board and find what led to their good runs a few weeks ago so they can try to do it again.
---
​This Post First Appeared Here.​​​
---
Thank you for your time.
---
My pen doesn't bleed, it speaks, with speed and ease.
Still me,

My tongue is like the pen of a ready writer.
Olawalium; (Love's chemical content, in human form). Take a dose today: doctor's order.