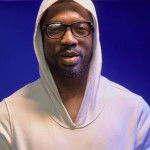 ​Image Source.​​​ | ​Licence Details.​​​
---
Arsenal took on Manchester United with no Saka and Auba, the captain. Ole Gunnar Solskjaer made 5 changes to the side that lost against Sheffield United with Lindelof, Fred, Scott McTominay, Pogba wide and Cavani for Martial - all came in for the start.
Mikel Arteta got his first win against Manchester United back then. United has won 13 games and drawn 4 in the last 17 games away goals. Rashford also scored 2 goals on his debut against Arsenal in 2016 but hasn't scored against them since then.
Bruno staked his claim for a penalty in the 8th minute when Pogba found Shaw. Shaw was trying to find Bruno in the box only to be shoved in the box.
In the 16th minute, Lacazette had a direct hit that was comfortably saved by De Gea and in the 18th minute, Rashford was slow in making up his mind and found Bruno a little bit late in the box only for the return pass to be blocked and cleared away. It was a brilliant skill from Rashford to get past Xhaka for that missed opportunity.
In the 19th minute, United had a corner that later fell to Fred. He went for placement rather than power but Leno expertly tipped it over for another corner.
In the 21st minute, Pepe had another effort but he fired wide. He was just like the side of the box and should have done better. Just 2 minutes after, Partey drove into United's space but he wasted the effort by firing wide. Xhaka also had another chance from a corner in the 25th minute but his header was comfortably saved.
Arsenal had a threatening freekick after Pepe was fouled by Shaw. The threat was nullified by Scott McTominay that has been struggling with some niggles in this match.
Martinelli brilliantly cut in from the left and tried to find Lacazette in the 27th minute but Lacazette couldn't connect to it. Just 2 minutes after, Martinelli saved the day for Arsenal when Pogba found Rashford but Martinelli nullified that threat before it could even develop with a brilliant header. It would have been a classy goal from United.
Smith-Rowe found Pepe in the 30th minute but he missed his effort, not by much after some brilliant footwork and 3 minutes after, Aaron Wan Bissaka missed his header by a small margin after Paul Pogba found him.
Pogba also found Bruno in the 34th minute and he expertly beat Luiz only for him to fire wide. He couldn't find his angle. 2 minutes after, Scott McTominay came out for Martial. He has been dealing with some discomfort in the match and he had to go off.
Rashford had a glorious chance in the 44th minute but he couldn't sort out his legs quickly. He took too many touches but laid it off finally to Bruno after the threat has been neutralized only for Bruno to be caught and a freekick was given. It was a brilliant freekick that was taken by Bruno but David Luiz headed clear for a corner.
The first half ended 0-0 with both teams having brilliant chances to take the lead but didn't.
The second half started with Wan Bissaka's expert save in the 49th minute when he deflected Willian's effort for a corner after Bellerin found him. That was a timely save but Willian should have scored. A minute after that, Pepe had a wonderful chance too blocked by Maguire in the box. This is indeed a brilliant start by Arsenal for the second half.
In the 58th minute, Shaw found Fred who found Martial and Martial then again found Shaw who's pass found Cavani but Leno had a touch and it was just narrowly wide.
Both teams are happy to sit back and counter. Arsenal would be hoping for a league double over Manchester United which has never happened for the last 14 years. 
Maguire gave away a deadly freekick in the 64th minute when he put his arm around Lacazette. Lacazette took it and it rattled the crossbar. What a relief that must be for the onlooking De Gea. A minute after, Smith-Rowe smashed a brilliant effort at the goal which De Gea got a hand to and pushed away. Arsenal has been knocking on United's defence for a long while now and United haven't had any response to it than to defend resolutely.
United, as they have done for the entirety of this match with Rashford the culprit amid his uncertainty as to what to do was played through by Bruno in the 67th minute. He was expected to score by himself after keeping Luiz at a distance, he found Cavani instead who miskicked and it fell to Fred who found Shaw but Shaw's ball in was cleared away. United cannot afford to lose because they know they would be 4 points behind City who has a game in hand. Arsenal knows that a win will take them level on points with Tottenham.
Want Bissaka won the ball and Rashford was found. Rather than play it to Cavani, he took the shot that could only find the side of the net. Rashford hasn't made the best of decisions on the night. And 2 minutes after, in the 80th minute, Pepe was through on goal. He tried to find the bottom corner but wasn't able to. He missed just by a small margin. That would have hurt him. He did everything right.
Odegaard was introduced in the 83rd minute. He came on loan from Real Madrid. What a massive addition to Arsenal. 
United has been giving cheap freekick away and Wan Bissaka did it again in the 86th minute. Cedric took the freekick from the edge of the box but he watched as his effort went agonizingly far.
Cavani and Martial made the same run into the box from a Wan Bissaka's brilliant cross. Cavani expertly connected with it but it went wide, again. What a goal that would have been, especially in the 89th minute.
It's hard to see United mounting a serious Premier League challenge when they have never won against any of the established top 6. This would be another game without defeat away but it's doing more harm than good especially if they want to stake a claim for the title.
Both sides tried to get a win but the attack was inconclusive. Arteta can still boast that he is yet to concede against United in all their meetings. No winner on the night and United is now 3 points behind City who has a change in hand. One point gained by both teams and they would feel aggrieved by the chances they have both missed. Not sure United would be fine with the missed 3 points especially on the back of the shock defeat to Sheffield United while Arsenal would feel sad that their winning run of 6 games has been halted by this too. United has a club record of 18 away games without a defeat.
On to the next match.
---
​This Post First Appeared Here.​​​
---
Thank you for your time.
---
My pen doesn't bleed, it speaks, with speed and ease.
Still me,

My tongue is like the pen of a ready writer.
Olawalium; (Love's chemical content, in human form). Take a dose today: doctor's order.