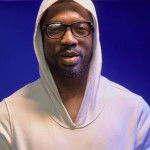 ​Image Source.​​​ | ​Licence Details.​​​
---
Arsenal took on Leeds and they played devastatingly in the first half. That alone was enough to give them the needed 3 points on the day.
Arsenal scored 4 goals at the Emirates for the first time in the Premier League this season and the last time they did that was with a 4-0 win over Norwich in July, last season.
Leeds United has won just one of their last 24 away Premier League games in London. They have drawn 16 and lost 17 in the process.
This is also the first time Arsenal were 3 goals up at half time in a Premier League game since February 2018 when they beat Everton by 4-0.
It didn't take long for Arsenal to be ahead when captain fantastic received a pass from Xhaka in the 13rh minute, with a couple of stepovers, he powered a low drive shot to beat the goalkeeper at his near post, in between Ayling and Cooper's legs. It was a lovely goal and expertly taken.
In the 24th minute, David Luiz flashed across goal and Aubameyang had a shot that was blocked over the bar by Ayling.
Not to be denied for long, they increased the lead to 2 goals when the goalkeeper's error in failing to decide who to pass to made Saka chase him down only for him to foul Saka and a penalty was given. The captain stepped up and sent the goalkeeper to the wrong way in the 40th-minute penalty taken.
It was a horror night for the goalkeeper when Hector Bellerin beat him at his near post with a brilliant play leading to that goal. Auba's cross found Bellerin who passed with the head to Odegaard. Odega and gathered it and found Ceballos who in turn found Bellerin. His power shot couldn't be kept out at the near post to make it 3-0.
In the 47th minute, the captain completed his hat-trick when Smith-Rowe dashed into the box and his cross picked out Aubameyang who with perfect timing nodded the ball home into the empty net.
Halt time ended 4-0. Leeds came out fighting to reduce the deficits and play for pride and they did just that. Raphinha had a long-range shot pushed away by Leno before a brilliant corner was delivered into the box in the 58th minute. Struijk produced a brilliant header which gave Leno no chance at all and damaging Leno's clean sheet too.
In the 69th minute, they halved the deficit when Raphinha had a brilliant run and he passed into the box only for Helder Costa to produce a decent shot that went in, beating Bellerin for the pace to score, 4-2.
Raphinha had a great interplay with Bamford who was closed down by two defenders. He was screaming for a penalty in the 75th minute but the referee was having none of it. Just a minute after, Xhaka found Aubameyang in the box and he went for placement rather than power and his effort rattled the crossbar.
Ayling ran into the box in the 85th minute, produced a low cross which Bamford got a touch on but nothing much came from it and in the 87th minute, Cedric displaced his marker and produced a long-range shot which the goalkeeper parried away.
Leeds United had another defeat in London again and they were outdone by 45 minutes of brilliant football by Arsenal. Leeds had a better 2nd half showing but the early dominate by Arsenal paid off.
This win eased the pressure on Mikel Arteta because losing this game would increase the pressure on him and to displace Leeds, as Arsenal did, might mark the start of another winning run which saw them climb up the table into 10th before now. This is good for their confidence and it's good to see the captain back among the goals and fully involved in the team after a few weeks of family issues.
---
​This Post First Appeared Here.​​​
---
Thank you for your time.
---
My pen doesn't bleed, it speaks, with speed and ease.
Still me,

My tongue is like the pen of a ready writer.
Olawalium; (Love's chemical content, in human form). Take a dose today: doctor's order.